Make sure your motorcycle fits you
If you are a big guy you would not want to ride a Honda Rebel for a long time nor if you were smaller in stature to ride a huge chopper. Motorcycling is much more enjoyable if you are in a comfortable position then not. Since we are all different sizes so it is important to ride a motorcycle that fits. A good dealer can help teach you how to fit a motorcycle correctly so you do not have pressure points on your wrists, back or legs. Most motorcycles have  adjustments that you can make on the bike. Make sure you know what you are getting into first before you buy your first motorcycle
Get some back support
Most of us have crappy posture, hence why I have to see a chiropractor now. I sit in front of a computer and have crappy posture. I try to make sure that I sit upright with my shoulders back and on long rides I wear a back brace to help remind me of this. No matter what you want to do, make sure you have good posture as a long ride will kick the crap out of you with the wind. A kidney belt is a great way to help your lower back. I have a issue with my upper back between the shoulder blades.
Pick the right saddle for your butt
So on most bobber motorcycles you go for the look and not for comfort. It is wise to have a comfortable saddle for long rides. You do not want a saddle that is too plus or too hard, you want it right in the middle. You will want a harder saddle so you will not want to sink into the bolts and such on the seat pan. The nice part about a longer saddle is that you can move up forward and back so you do not get stuck in one position for a long time.
Wear the right gear on the motorcycle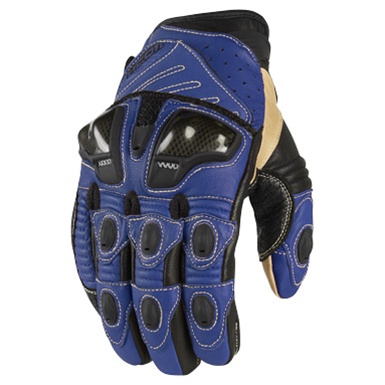 Wearing the right gear at the right time of year can make the difference. My wife hates that I have 4 jackets but I have a winter textile, mesh, leather, & hybrid mesh and leather motorcycle jacket. Sunburns and windburn do hurt. On long rides over 200 miles I wear my full face helmet, motorcycle gloves, motorcycle jacket, aviator sunglasses, motorcycle boots, motorcycle chaps and earplugs.
Reduce the wind noise for your ears
My pipes are loud and noisy, I love them. Over time though you will not go deaf from the pipes but from the wind. The loud wind will kill your ears over time. I wear earplugs no matter where I go. I can still hear most everything, it reduces a large amount of the sound but not all of it.
Drink plenty of water
Water is important to drink on a long ride. No matter how hot or cool you will be it is very easy to dehydrate on a motorcycle. If you are really thirsty then you are dehydrated so when you take a break make sure you drink water. I have used a CamelBak and that works pretty well, just make sure to fill it full of ice so it stays cool for the trip.
Take a break every hour or two on long trips
On long rides I stop every hour to two hours so I do not get stiff. I do a few yoga poses, some good stretching and make sure I stay flexible. I like to make sure I relax and stay comfortable on long rides. When I stop I make sure to drink and grab a snack or two.
Rest your throttle hand on the bike
Hand fatigue can really suck. It can cramp up and make a great trip turn out like crap. I use a throttle rocker that helps as I can rest my arm and maintain my speed. A throttle rocker will hold the throttle in position so you can loosen your grip or remove your hand for a second; the throttle rocker allows you to use the heel of your hand to operate the throttle rather than using an iron grip.
Keep your cell phone charged
If you get in trouble there is nothing better then a cell phone. In emergency situations you hopefully will have a cell connection. I use a GoalZero charger on my tank bag to keep my iPhone charged at all times. It is nice to get to my destination with a charged phone.
Relax
Staying tense works muscles you probably didn't even realize you had, so one of the best things you can do on a long motorcycle ride is just relax. It'll even help you handle your bike better. If you find that you are a bit of a nervous rider, it wouldn't be a bad idea to work up slowly to longer rides or avoid the conditions that make you tense up.
Related posts: