This 1967 Triumph TR6R Trophy Bobber Motorcycle is really cool looking and really has a classic look that I would love to ride around town. I love Triumph motorcycles and they have been around since 1902 in a few different forms.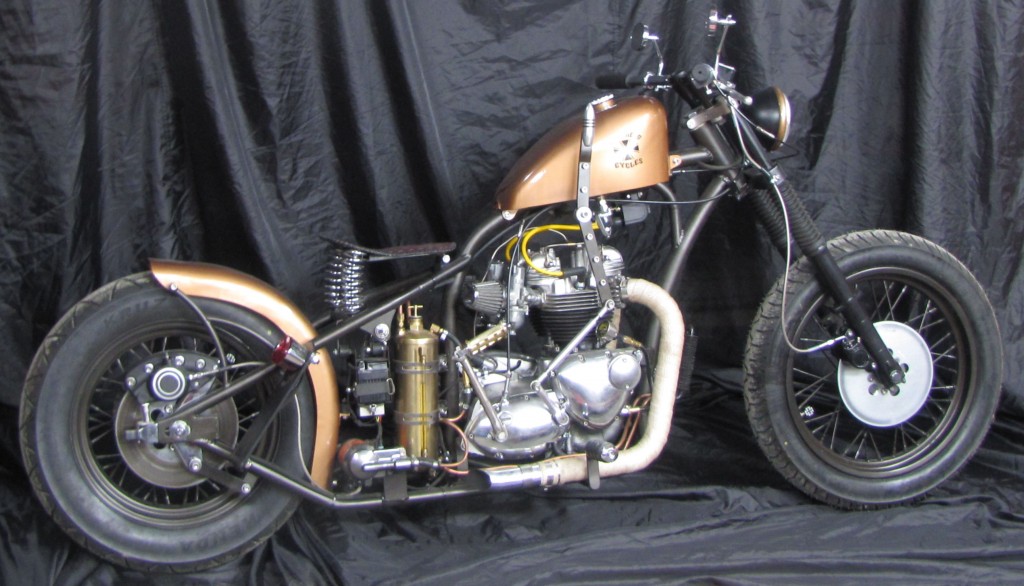 I like bike overall, let's pick a few things apart. The front fender has been tossed, the copper paint job flows well on the bobber. From the headlight to the tank and the rear fender. I am not sure how comfortable the seat is. I think that the suicide shift is cool but I have never ridden a bobber motorcycle with a suicide shift. If any of you have left me know what it is like. I like the oil tank, it looks cool all vertical and stuff. The wrapped exhaust pipe is really cool looking. I think it would be better if it was wrapped with black instead of white.
Overall I like this Triumph bobber motorcycle, it has everything I am looking for, It has the mirrors, the rear lights. The only thing the bike is missing is a comfy tractor seat. If it had that it would get a perfect 5. I have to give this bobber motorcycle a 4.8 out of 5.
Submit your Triumph Bobber Motorcycle.