This little jewell was sent to me and it is a simple bobber motorcycle. This is a 1973 Harley Davidson Sportster that is a rigid bobber project. I like the look of the custom laced rims 21 front 19 rear. This is a great starter bobber motorcycle for anyone. Keep in mind your local and state laws to make sure that your bobber conforms to all local laws for safety and all that jazz. I like that most of the bike is what it is supposed to be – stripped down and clean.
I really like the thin whitewall on the front tire. I used to hate whitewall tires but I have started to like them more and more each year. Maybe it is old age that is making me enjoy them. I like the simple shorty wrapped pipes.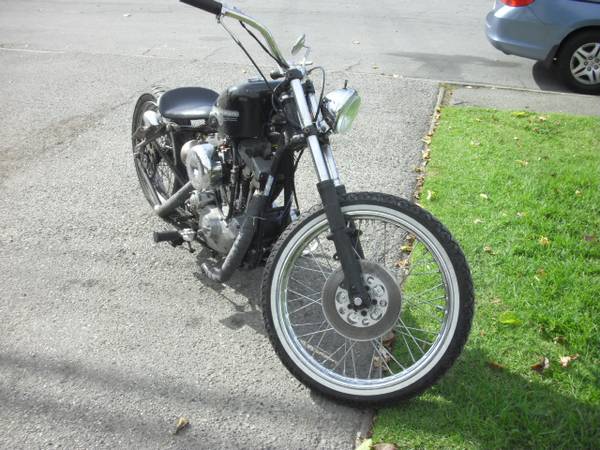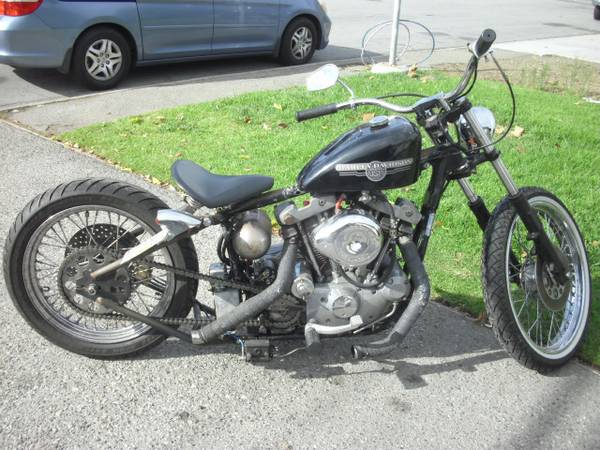 Overall I like this bobber bike, it is clean and simple. I would give this starter bobber a 4 out of 5.
Related posts: