This motorcycle is from 1979, this YZ is from a time long past when the only four-stroke dirt bikes around were low-riding, rack-toting farm bikes. This Yamaha YZ400 has a refresh that has brought it 30 years into the future of today. As much as I like the look overall we can dig into this motorcycle from the front to the back. There is no fender which is cool and even though I could not pass inspection in Utah, I would ride it. I love the dropped handlebars. I did not know that the gauges were actually mounted in the headlight, I think it is really cool.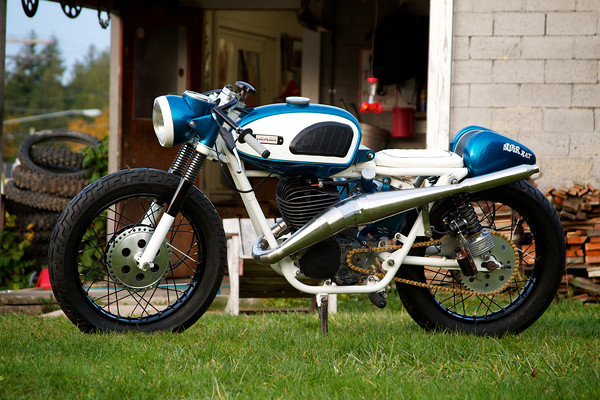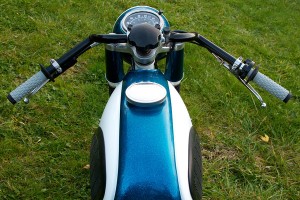 The white frame is cool, I wish more motorcycles would go with a painted frame other then black. The Engine looks good and you can check out the images below in the gallery as well. The thing that really stands out to me the most is the exhaust pipe. That thing is big and bright. The bike overall is a good restoration.
The one issue as always with me is safety. I am huge on safety, I care about it a ton. As we can see from the photo to the right there is no mirror, there are no turn signals and there are no brake blights that I could see.
This is a great motorcycle but the best I can rate it is a 3 out of 5. I do love the handlebars and I think they are really cool when they are turned down.
[nggallery id=20]
Related posts: