This is a 1980 Honda CB900C Custom Bobber. Honda has been the world's largest motorcycle manufacturer since 1959. Many people around this country and the world ride a Honda motorcycle and this bobber is a great motorcycle. I am told that the engine was rebuilt last year and that gives me some confidence.
This is a great overall looking bobber, the front fender is gone and the rear fender has been bobbed as well. There are LED ground effects are really cool. I have never run a motorcycle with ground effects before but I think at night it would be cool and helpful so that I can be seen. This bobber is running drag bars and a few other things. It is painted with a satin black paint.
Check out the photos below and let me know if you would ride this bobber.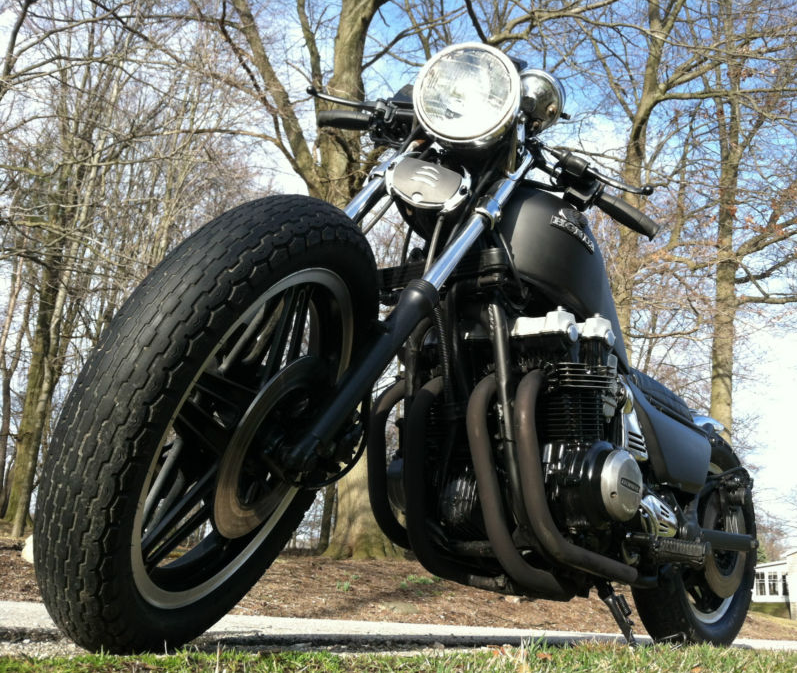 My rating for this bobber is a 4.5 out of 5. The reason I give it that is missing the front turn signals and there is no mirror. In Utah where I am based you have to have a mirror and turn signals on your motorcycle.