What we have here is a sweet little 1980 Honda CM400T Bobber Motorcycle that gets me a little excited. I dig the old 5 point rims. I really like the paint job. Some good work in the paint. I am not sure about the seat though, looks kinda ugly, not really my taste, I would have like to have seen a solo saddle that would compliment the paint with a distressed leather.
I like the exhaust, nothing big, just simple and easy.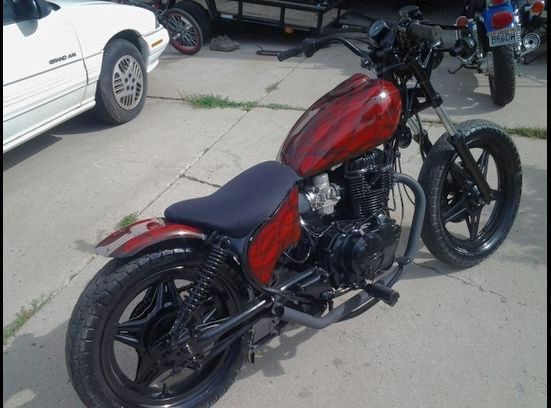 Side view shot that inspires an old school look that we all want.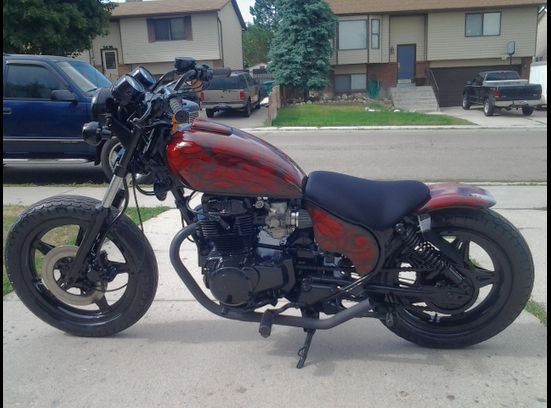 I like the solid disc break, I knew a guy who took a test drive of a bike then after he was done started looking the bike over and put his fingers on the disc, I think he permanently left his fingerprints burned into the disc.
Nice simple rear end that has a a good look.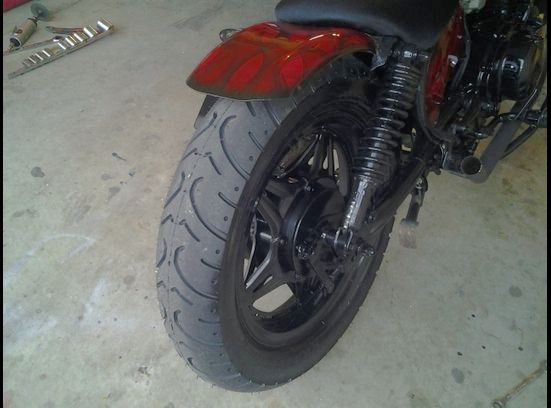 Overall I rate this bobber a 3 out of 5. Some might question why, well it is simple for me, no rear turn single, no license plate at all. I hate getting pulled over for not displaying a plate.
Related posts: