I have had the opportunity to see some interesting motorcycles in the past few years, This bobber is no exception to that rule. I never seen a decent bobber motorcycle ruined to look like this but then again maybe that is the point of a bobber, to be how you make it and not conform to anyone else. If you see that shiny thing sticking up on the back, well that is the exhaust. If you want to see the exhaust pipe in its full glory and have a laugh then scroll down.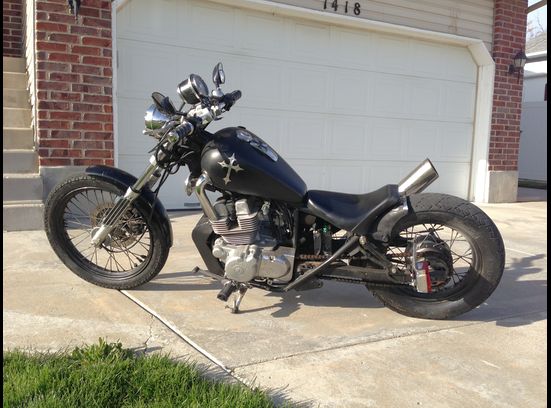 Not sure what is going on with the tank and the cross on it but hey, that is what the owner of this bobber wanted.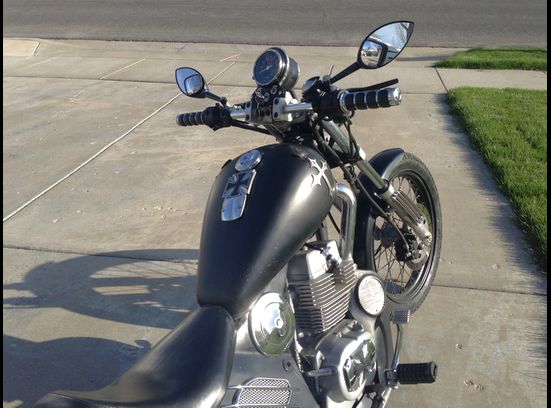 This is the interesting part of this bobber and I am not a fan of. I give it a 3 out of 5. I do not understand it, I think it looks bad and does not look cool at all.
You can check out these photos as well.
Related posts: