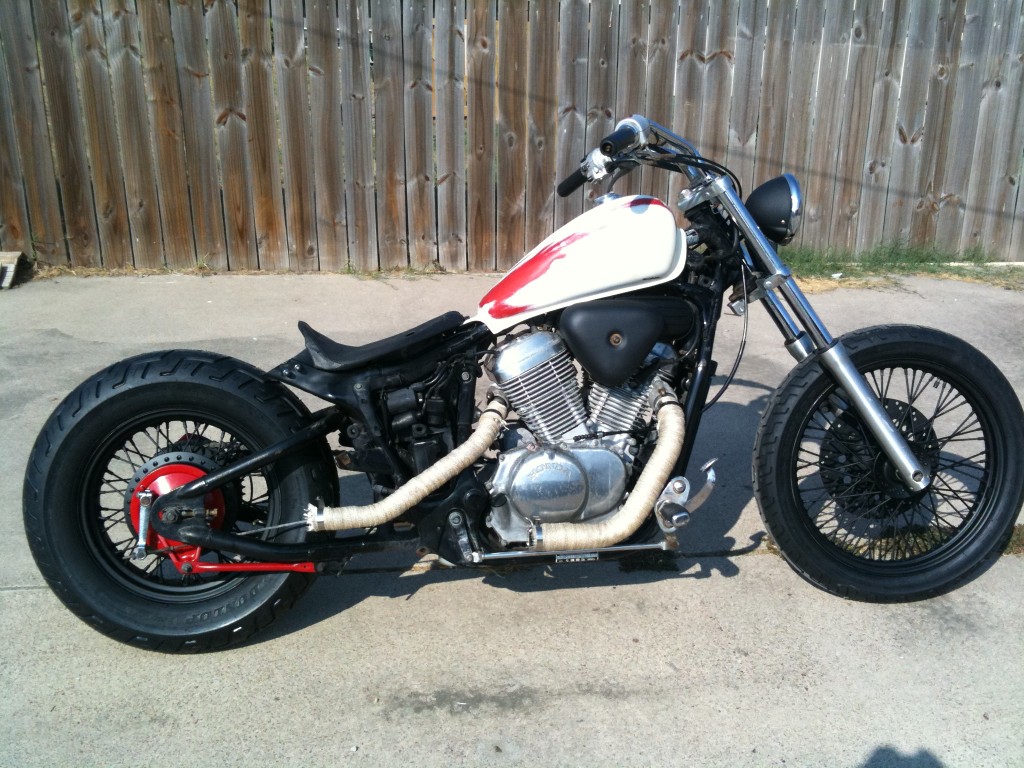 This is a great Honda Shadow VLX VT600C bobber motorcycle. As we start this motorcycle from the front to the back it had a great overall look. The front fender has been taken on in true old fashioned bobber style. It looks like the headlight  has been painted black with the ring kept in the chrome. The handlebars have been switched out and look cool. The tank has a cool red and white pain job to it that will make the bike stand out. I like the wrapped exhaust pipes that have the bands on the end and have a bit of chrome on them just at the end. The air cover painted black has a nice touch to the motorcycle. I like the black leather seat though it looks like the seat is fastened to the seat with no springs. I like the rear brake cover that has been painted red, it adds a nice touch. What I like the most is the fully exposed rear tire.
Overall I like this bobber motorcycle, it has the old school post 1960's Japanese motorcycle look to it. I would add some safety think to this bike like a mirror, and a rear brake like on the right side. Overall this Honda Shadow VLX VT600C bobber motorcycle gets a 4.3 out of 5.
Submit your bobber motorcycle.