We have seen the weathered and worn look becoming popular in recent years. Many old cars are being rescued from the barns and fields and the rust is being preserved under a clear coat to make the rust and the paint that stayed on the bike look amazing. This 2002 Harley Sportster XL 1200 has the look and the weathering of 50 years to it. It has the engine that is correct and looks good.
I really like this bobber, it has character to it that most bikes do not have. This bobber has it all for me, the mirrors, the brake and turn signals for safety. One wickedly sweet paint job. I like the wrapped to chrome tipped exhaust and the rear whitewall tire. Overall I have no issues with this bobber and it has a great look to it, I rate this bobber a 5 out of 5.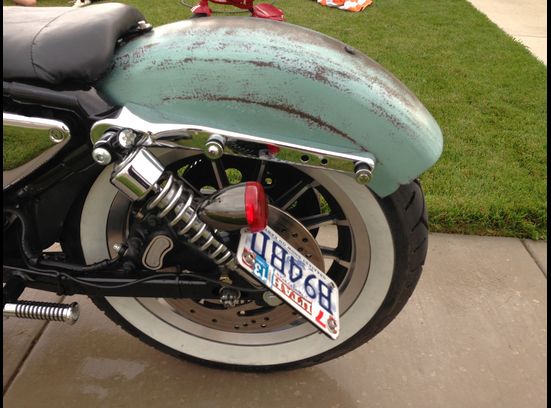 Check out the Bobber Motorcycle gallery below.
Related posts: