Here is another bobber masterpiece from Blue Collar Bobbers in Utah. This is the Suzuki Volusia 800cc bobber motorcycle. Let's talk about this bobber from from the front to the back. I like the white wall tires, they always bring back a 50's look that cannot be beat. I like the entire paint scheme. I think that there is nothing that was missed. I do wish the grey paint would have been white to match the tires. I like that they left the front fender on and matched the rear fender.
I like the drag bars, I do not like that there is no mirror. I would have liked to see a mirror. The black wrapped pipe is stunning, it gives it an oversized look that is really cool. I have been looking more into solo seats lately and they can be really comfortable. This black leather seat looks simple, I am not sure how comfortable it is as I have not had the hane to sit on it.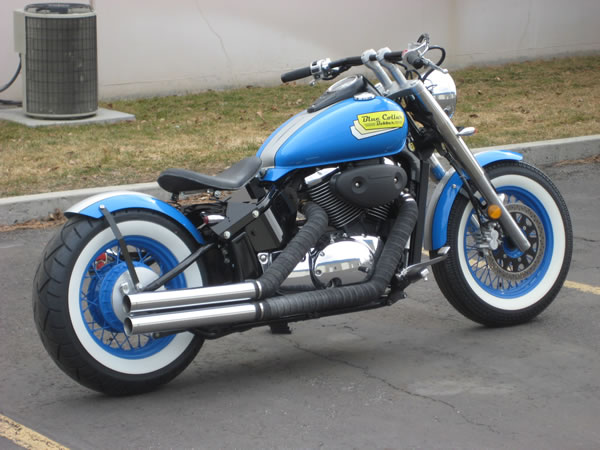 Overall I would rate this bobber a 4.9 out of 5 as it is only missing a mirror. If it had the mirror it would have been a perfect 5 out of 5.
Related posts: