This is a wonderful example of a bobber. The black paint, the ape hanger handlebars, springer front end, and the white wall rear tire. There are so many things that you could check out on this bobber that I am sure we could and should spend hours pouring over it. I like this bobber, a lot. The only thing is I have never rode a motorcycle with ape hangers on them yet.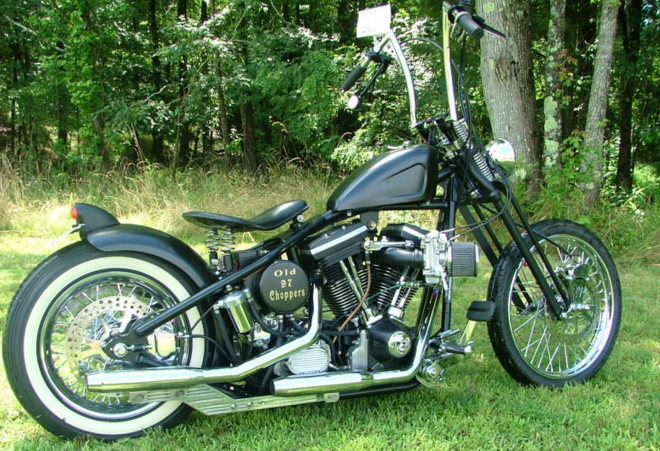 The v twin engine is a new harley davidson oem 80ci evo, we disassemble and we installed 85ci big bore kit. The motor is 85ci with wisco piston 10 1/2 to 1 compression, andrews ev127 cam, stainless steel manly valves. We did the performance upgrade for the dual carb setup. The transmission is stock harley 5 speed.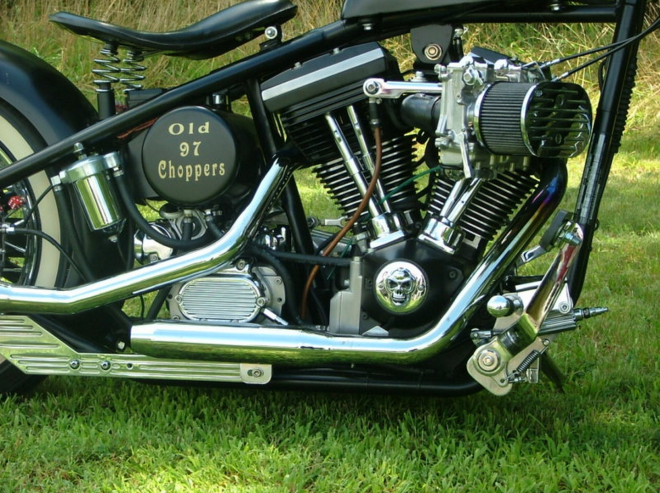 Check out the gallery if bobber images below. Overall I have to rate this bobber a 4.5 out of 5. This is an amazing bobber but I wish there was a front fender.
Related posts: