So in Utah there is a new maker of great bobber motorcycles and they are called Back Alley Bobbers and they are making some great bikes. Below is a Yamaha V Star 650 military bobber motorcycle and since I am a vet I will say I LOVE THIS BOBBER MOTORCYCLE.
V Star 650 Bobber Motorcycle
There have been many great military bobber motorcycles that I have featured on USAbobbers.com over the last few years. What I like about the military bobber from Back Alley Bobbers is the clean lines and simple paint job. The green and white paint job is cool. I like the fact the front fender was kept on this bobber build. The white 5 point star in circle on the tank and the rank stripes on the air intake are a really cool accent. The black exhaust pipes are nice,thinking a 2 into 1 system would work very well on this bike but that is just my opinion. The old school bobber tractor motorcycle seat in tan leather really brings a nice touch. The rear fender is simple and clean from the side view.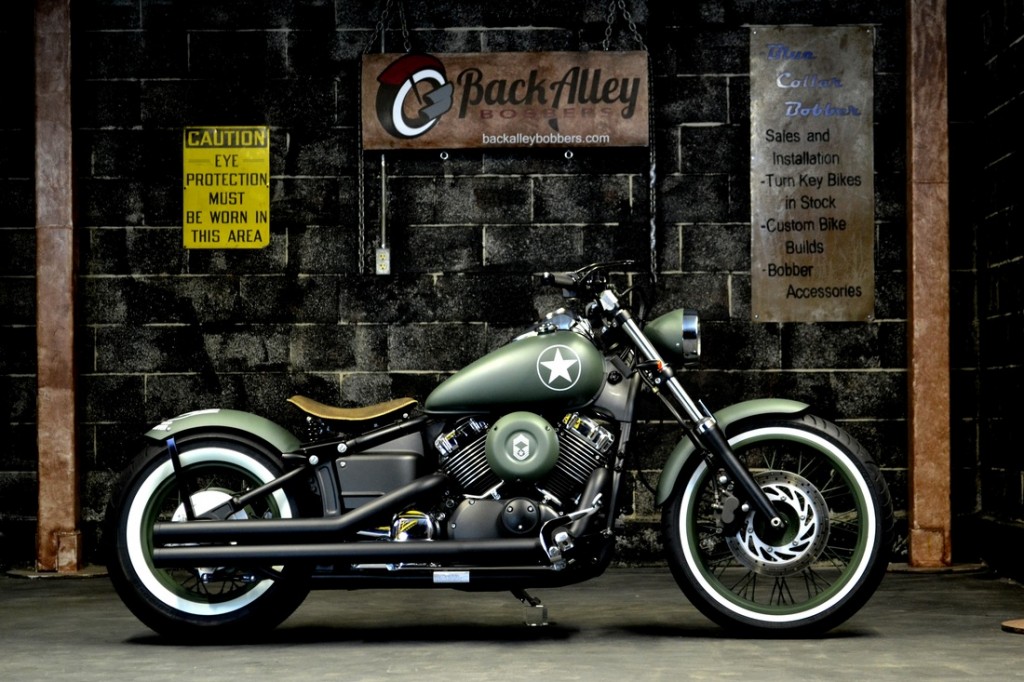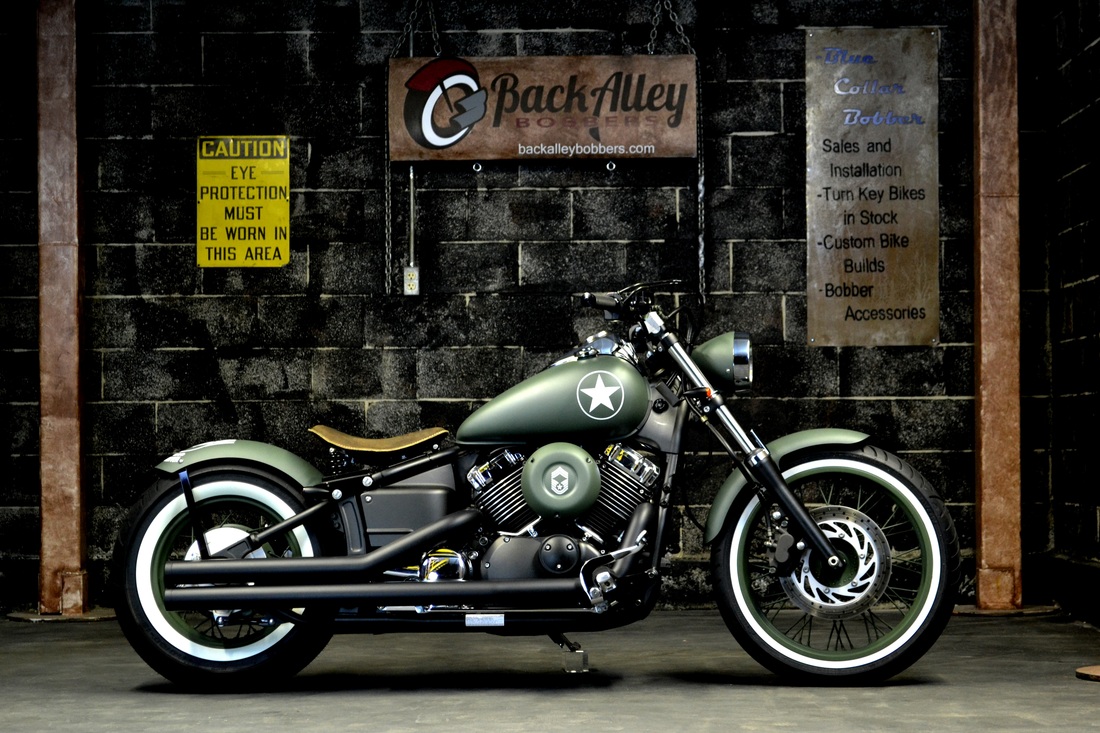 For the image below I cannot really see the outline on the saddle too well. Since I am a vet I really like the POW / MIA logo on the rear fender as I think that the effort to recover the lost and fallen is never over.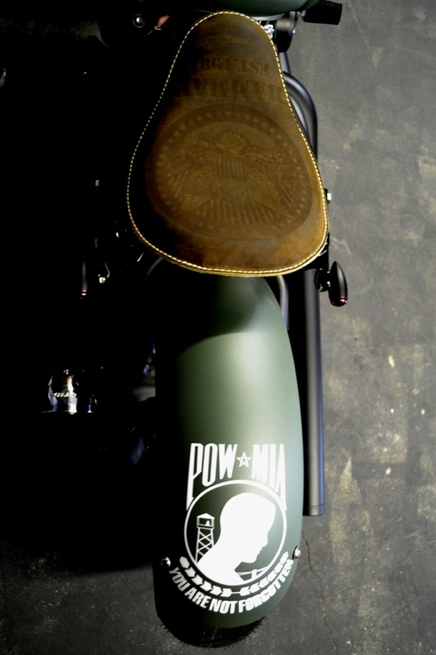 Submit your bobber motorcycle.