I found this awesome Harley-Davidson bobber motorcycle from a friend of mine in Melbourne Australia. He lives in Sydney and he rides and loves bobbers as much as I do. He sent me this little bobber motorcycle as a dream bike.
So let's look this bike over from the front to the back. I like the chromed front end. The handlebars are really nice and look great. I would like to see a mirror but once again I am a safety guy. The yellow and black paint job is really slick. I think that the yellow spark plug cables add a really cool touch. The tractor seat with the silver rivets are cool. I like the billiard ball suicide shifter, in yellow I think it adds a nice touch. The rear fender is simple and the white-wall tire looks cool.
Overall I would give this bobber motorcycle a 4.5 out of 5.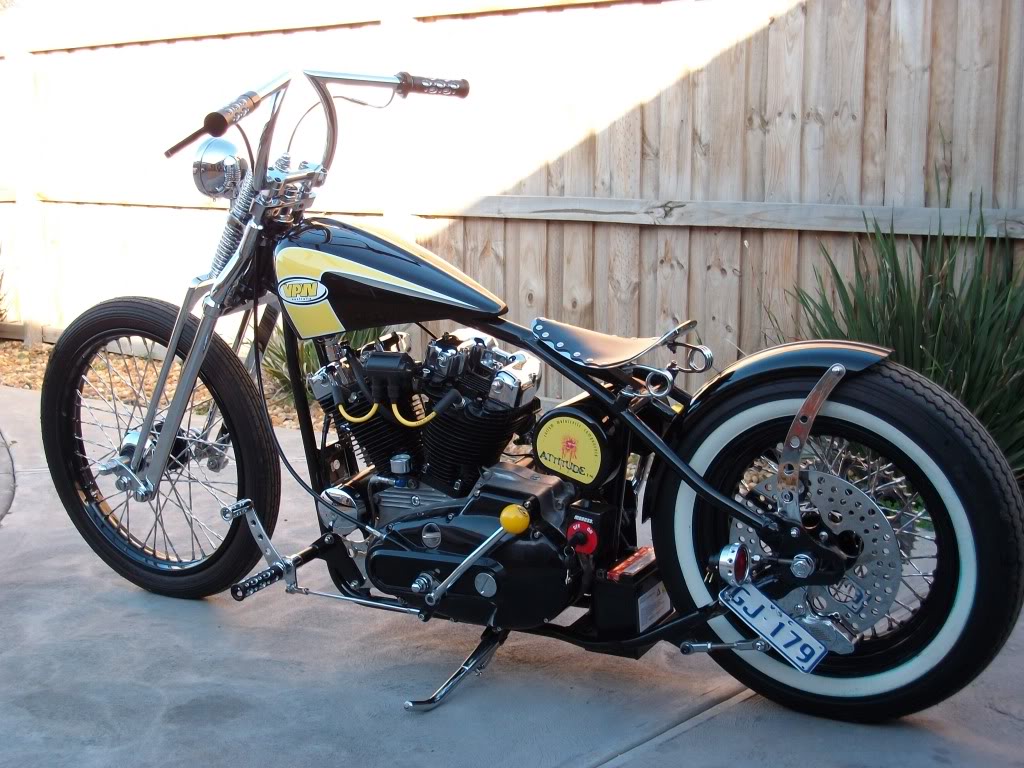 If you want to read about the bike from beginning to this go here.
Submit your Bobber Motorcycle.