My buddy that lives in Australia sent me this picture last week. It has the Harley-Davidson Evo engine in it. The engine has largely been unchanged since it came out in 1986 and ran through 2006. I like the rigid tank with the candy red peanut tank. The wrapped exhaust pipes, swoop up at an angle that kinda worry me. I think I would end up burning my leg. The white wall rear motorcycle tire is really nice but I have had white wall tires before and they suck to keep clean. I give this Australian bobber motorcycle a 4 out of 5.
I like the front suspension in all chrome. I think the that white seat is cool but I am always afraid I am gonna get dirt on it and stain it. Does anyone else run a white tire?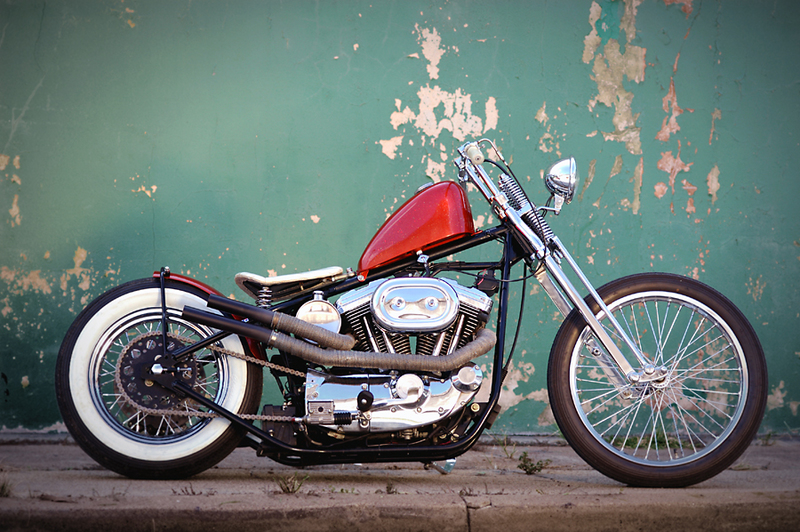 Submit your bobber for review.
Related posts: