So today I was looking on some classified sites for motorcycles and I had a thought about BMW motorcycles. I was checking out a used 2003 BMW F 650 GS and I had a thought that some of the older BMW motorcycles would be cool as a bobber. So I did a Google image search and I came upon is sexy bobber motorcycle.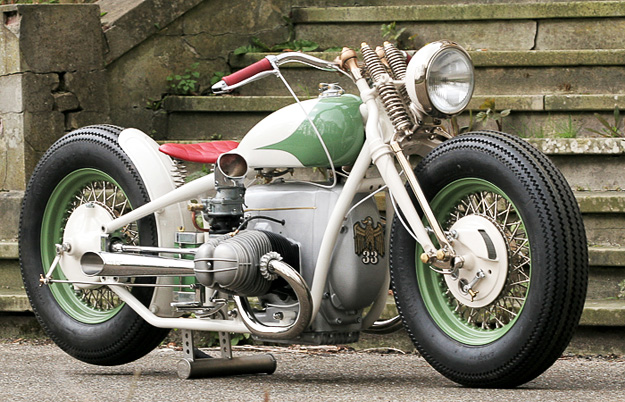 You don't see many of these around. It's a vintage BMW motorbike given the classic bobber treatment by Mark van der Kwaak of DBBP-Design in the Netherlands, with help from his friend Aad Heemskerk. The engine is from a 1976 BMW R90/S, with Stromberg carbs feeding through custom-made manifolds. The frame is mostly new, with some oval tapered pieces rescued from a 1951 BMW. And yes, the front end looks more familiar: it's a 45″ H-D Springer. Other parts were sourced from swap meets or built by Crime Scene Choppers using CAD plans created by Mark. [Thanks to Phil Davis.]
I think that this is an amazing BMW bobber motorcycle that I would love to have one day. I just have some stuff to pay off first and I will get my own bobber motorcycle.
Related posts: