When I think of a classic European bobber motorcycle I think of BMW Motorcycles. When the WWII vets were soldiers on the front they came across BMW motorcycles and ended up riding it all over the European front. They came back to the states and they wanted a motorcycle that was amazing and could last forever, hence they bought BMW's
Funny not that the BMW brand first started out making airplanes then they switched to motorcycles and finally to cars and trucks. The term Beemer is reserved for motorcycles and Bimmer is for cars. So next time you see a BMW car it should be called a Bimmer. So lets talk about a few BMW Bobber Motorcycles:
This Green 1967 BMW 50/2 Bobber Motorcycle Is amazing. The classic old school bobber look going on here. I really like the double lights setup.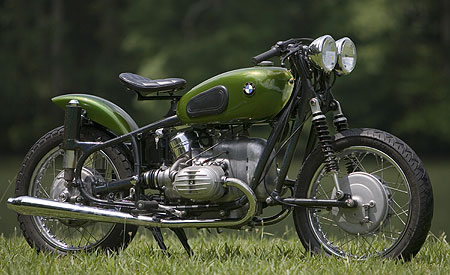 BMW R 51/3
Here is a BMW R 51/3 bobber motorcycle. I like the old school motorcycle look and I have never seen the old school motorcycle like this with a passenger seat. I think it is really cool.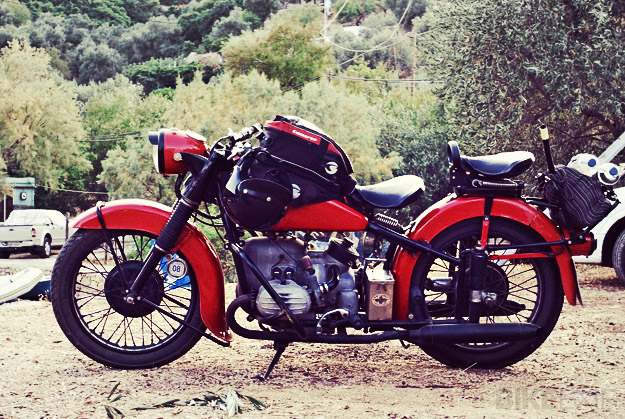 This silver and black BMW Bobber has a great look to it. I am not sure how the seat handles or if it is even comfortable.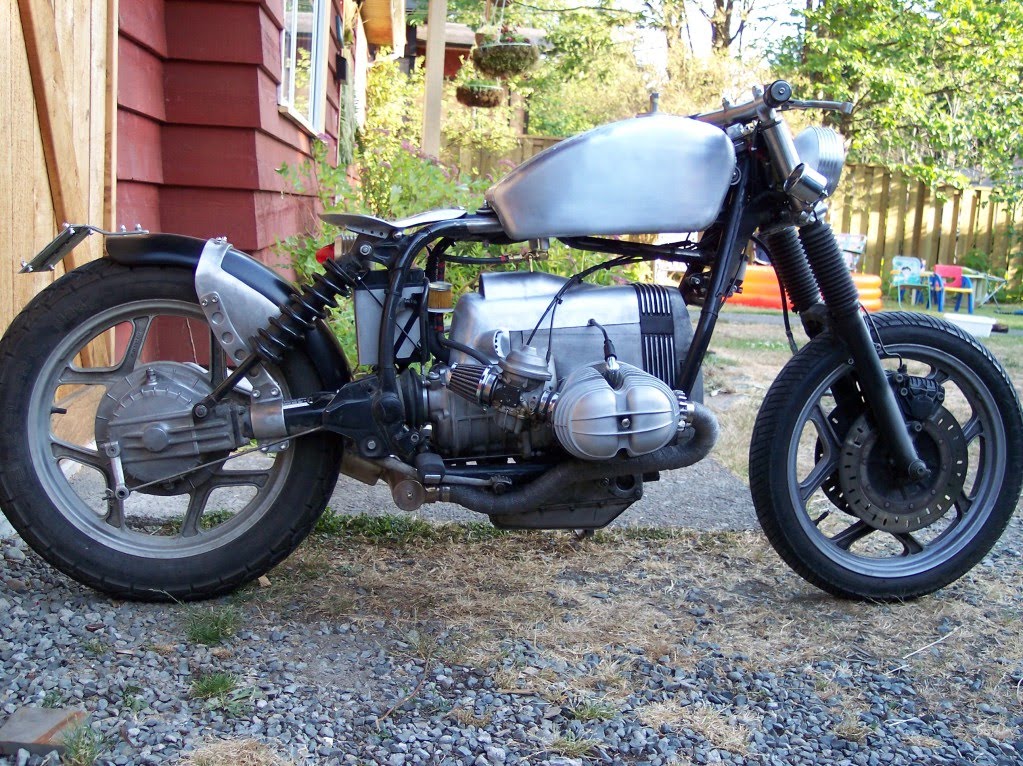 A true old school BMW bobber motorcycle. I really dig the red motorcycle wheel hubs and the whitewall tires. The brown leather seat is amazing and pulls in a great look. Not sure how I feel about the pipe but I would bet it sounds decent.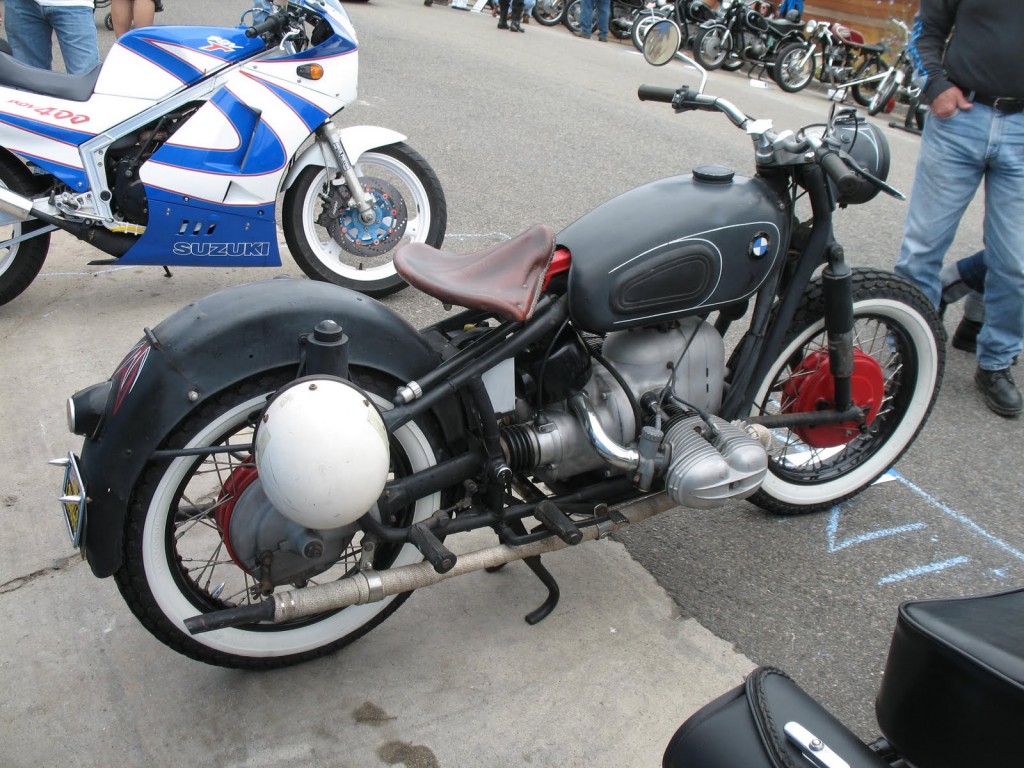 Related posts: