The are many styles of seats. Some people call them tractor seats, solo seats, vintage motorcycle seat and many other names depending on your locality and your country that you live it. Some motorcycle seats are made out of different materials – leather, rubber, gel, fabric, and many other things. I have noticed over the last few years that. As you can see below this solo seat fades from black to brown and has some great leather engraving work on it as well.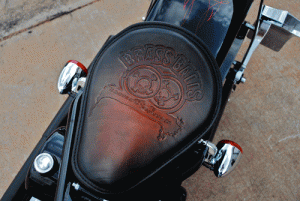 Below you will see a nice curved seat that is a nice modification. I have never ridden a seat like this below but I am sure that if it had a gel insert for comfort I could ride this all day long. This saddle and many others as you can see below have some great work. When I look for a motorcycle seat I am looking for price, design, look, comfort, and to see if it will fit my bobber. I had a friend a few years back who ordered a motorcycle seat and he forgot to make sure he ordered the correct size, he was out a few hundred dollars.
Overall make sure that you call and talk to someone before you buy your motorcycle seat or motorcycle seats. Check out the photos below and let me know what you think.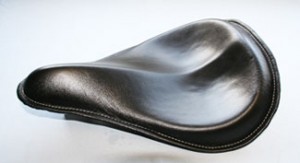 Related posts: