Check out this rust bucket of a project bike. This motorcycle was made by the The Birmingham Small Arms Company Limited, BSA. The BSA motorcycle is a great motorcycle. The B-series were single cylinder models of 250cc, 350cc and 500cc motorcycle pre-WW2. This motorcycle is a post WW-2 build and after the Second World War only 350cc and 500cc overhead valve models were continued. Overall this is a kind of bobber motorcycle that the G.I.'s brought back from Europe and rode around the roads of the US. This is a classic old school bobber with the horn and the tractor seat.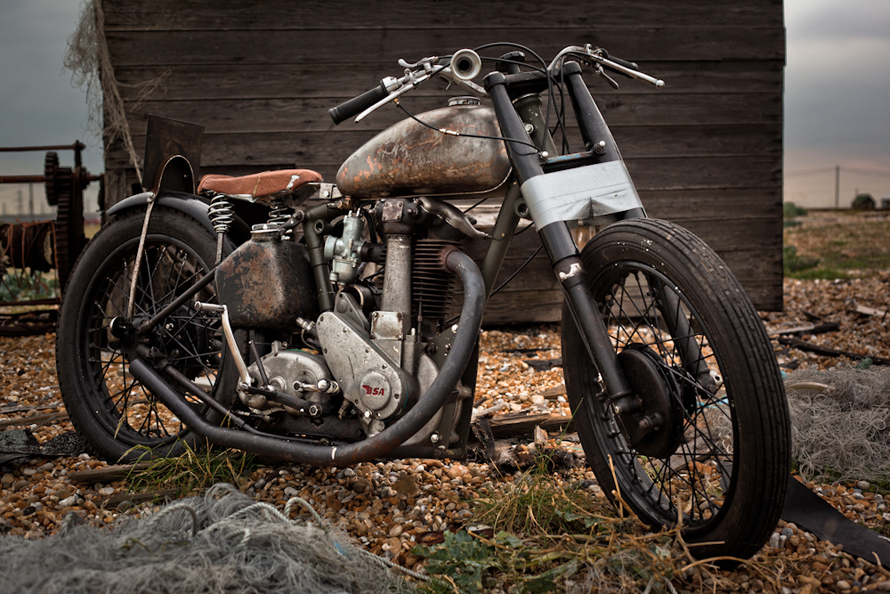 As we can see from this view that there is a good amount of duct tape on this motorcycle. I love the fact that they held it up with stick.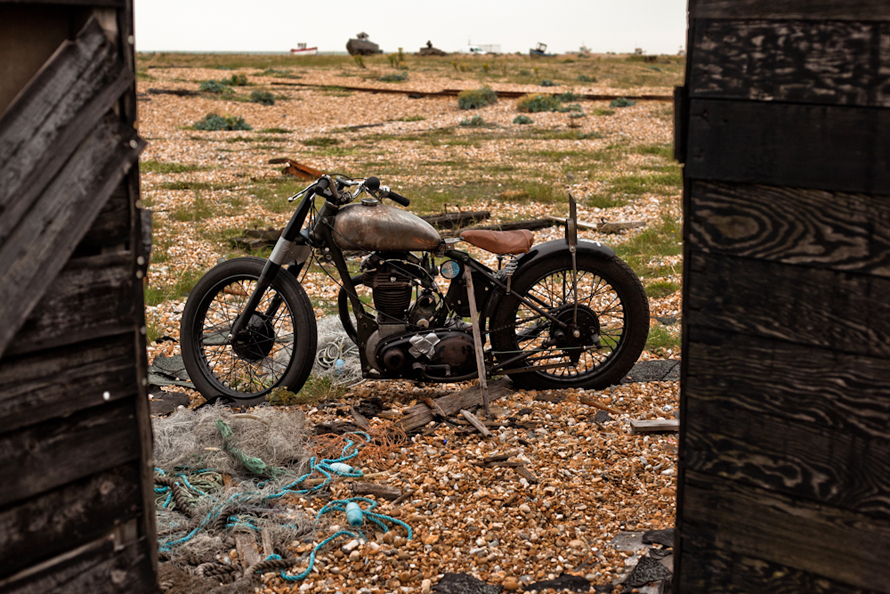 Submit your Bobber Motorcycle.