Orphiro is not just an electric motorcycle, it has the classic bobber motorcycle look to it. This electric battery-powered bobber motorcycle is made in the Netherlands. The company was founded by Alexander Steegh, he says the slick streamlined exterior covers five lithium-ion batteries putting out 72 volts. They claim a top speed of 75 mph, and you can recharge the batteries in six and a half hours. "Sustainable fun, a cool design and comfortable driving. Orphiro combines all ideals when it comes to new motorcycling: fully electric, fast loading and one with nature."
When you look at this bobber motorcycle at first glance you might just think that it is a futuristic bobber when in fact it is an electric motorcycle.  I really like the lines and the clean look to it. The solo saddle really has a unique look that compliments the motorcycle very well.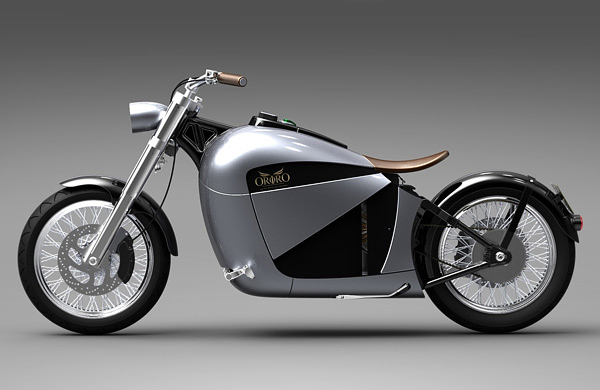 When you see that there is no exhaust on this bike you will do a double take and say "what the…..", yeah cause that's what I did. I am really impressed by the look and how simple this bobber is. I cannot imagine how much the motorcycle weighs, I do know that batteries do weigh a lot. I do think that the colors and the metal work is very well done. I do wish that the rear fender were a little shorter.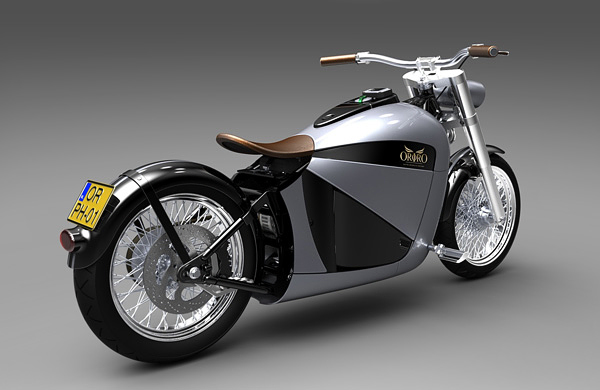 I do not know know the gauge works, I included this image because I thought it looks interesting and I wonder where the key is. I think that the motorcycle might be too easy to steal if there is no key or other safeguards.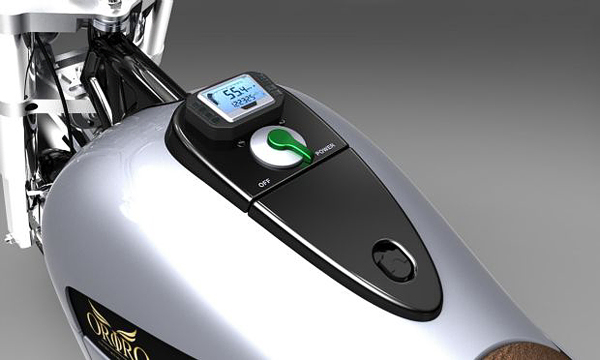 I think that the belt drive is cool and I am betting that the electric bobber would have a fast acceleration with this drive system. A belt drive is cleaner than a chain drive and easier to clean.