All I can say is "Wow, I want that bobber motorcycle!!!". This is a great example of a motorcycle and what it brings to the table. For some reason I love knobby front motorcycle tires. I dig that there is no front fender in a true bobber old school look. The handlebar risers in red add a nice touch and I like the newer style front light. The tank has a great green, black and red paint job to it. The wording on the fuel tank says "El Privateer" and looks like a gold leaf in it outlined by the red paint. I have not always been a fan of exhaust pipes that are blued but this bike actually looks good with that. The carbon pipe exhaust is a different look, a crossover of sorts to todays current motorcycles.
The bobber motorcycle seat on this bike is really simple. I like the rear fender, it is a retro look for me that I dig the most. The suicide shifter has a great look to it. I think that the machining on this motorcycle has been done very well and that if this bobber just had some mirrors and a right side rear light this would be a perfect 5 and on the wall for one of the top 10 bobber motorcycles of 2012. I will give this bobber a 4.7 out of 5 because it is lacking the safety equipment that I believe is required.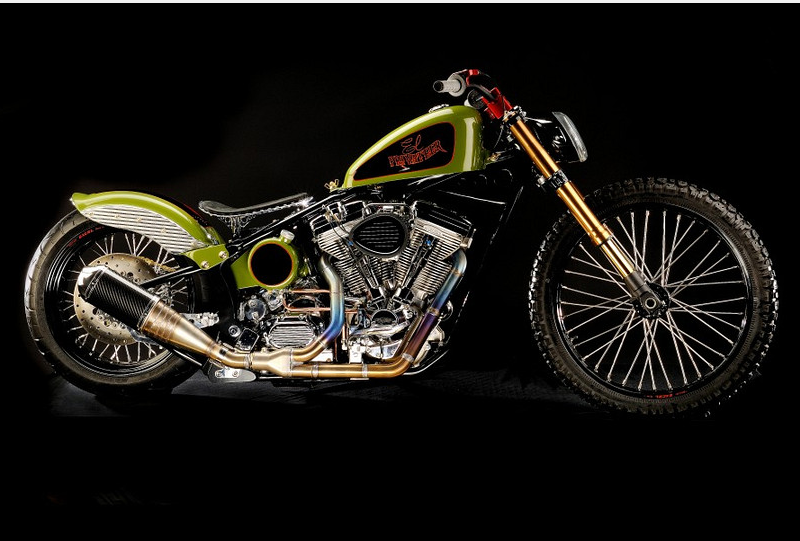 Submit your bobber motorcycle.
Related posts: