I left work on Wednesday at 3pm and took I-15 to Hwy 6 to Green River to go White Water Rafting with Holiday Expeditions. I rode my Yamaha V Star 1300 down to Green River and wouldn't you know it I got stuck in traffic. Utah Department of Transportation was doing a little road work and I only ended up sitting for 30 min or so.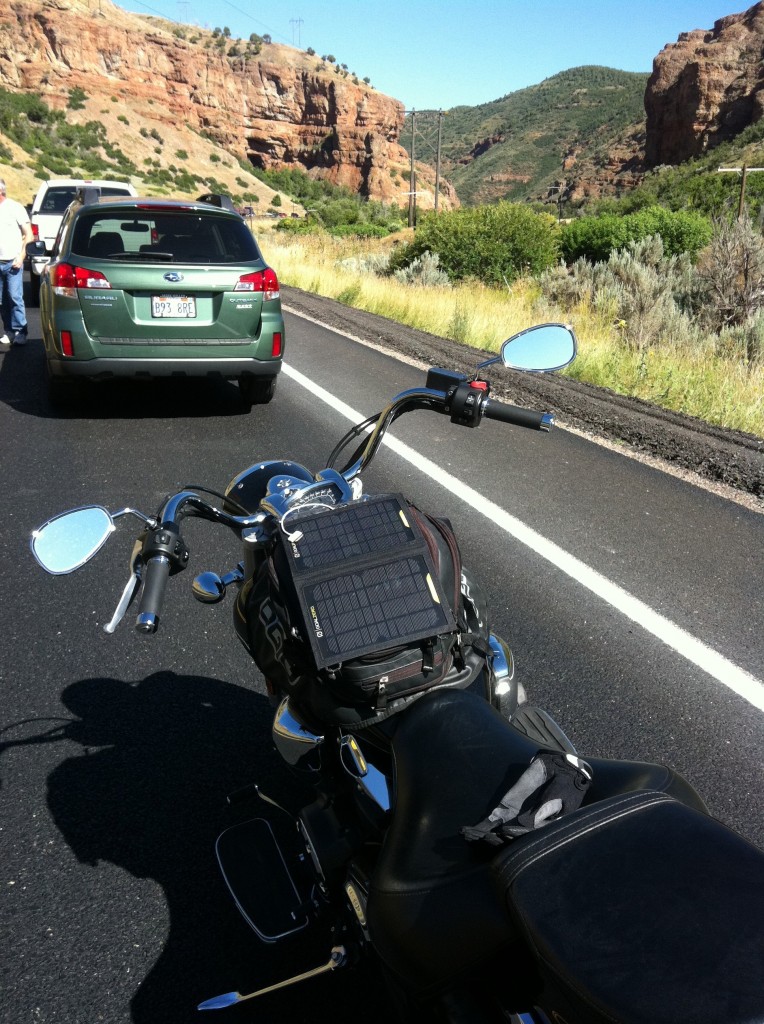 You might notice on my tank bag I have a Goal Zero Nomad Solar Cell on it to power up my cell phone. It is really cool that I can power my phone while riding and when I get to my destination it is 100% charged. The entire trip on the Cataract Canyon was amazing and I got to ride back on my motorcycle. So will I ride down next year to Green River? Oh yes I will, what a great ride.
 Disclosure: I paid for my GoalZero Nomad Solar Cell myself. They did not give it to me. The whitewater rafting trip was paid for by my company.
Related posts: