This Harley Davidson Chopper Bobber motorcycle was sent to me the other day with a great old school look. This is an interesting rat bobber to say the least. I the the look and the saddle looks like something out of Mad Max.
This is one sweet rat bike. Its a 94 harley sportster 1200 with a weld on rigid rear section to keep it a harley title, with a springer front end, 21″ spoke front wheel, solid 16″ mag rear, good tires, custom oil tank, gas tank, fender and sissy bar, z bar handlebars, mid controls. Stripped down chopper with a clear harley title.
Looking at the profile for this motorcycle we can see the paint job is almost that of spray paint which if done right can look killer. The front end looks like a springer front end and I hope I am not wrong.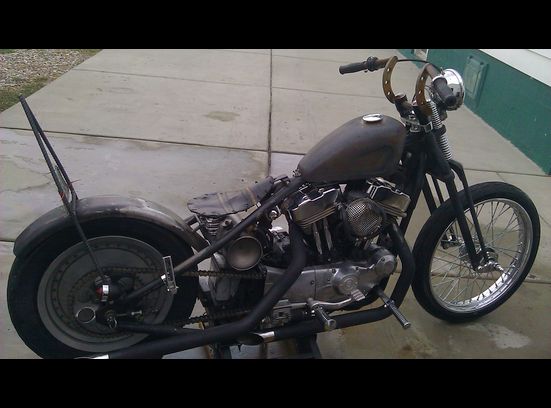 Overall I like the look of this motorcycle but there are some safety issues that I am not a fan of. That being said the bobber would be a great bobber for riding around town with and enjoying the city. I do hope the pipes are unrestricted so the soul of the engine can be heard for miles around.
I rate this bobber a 4 out of 5 and I really like it, I just wish it had the safety that I need to ride with.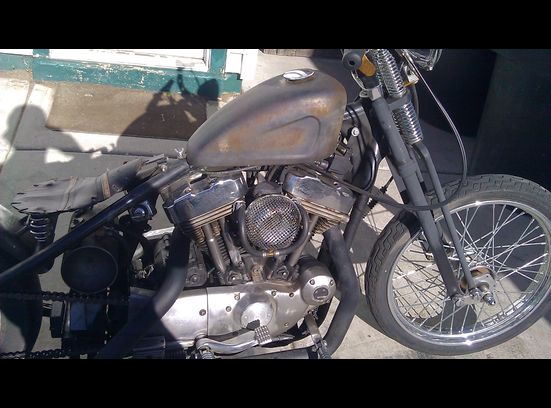 Related posts: