So simple, so sweet. This bobber was pulled out of the garage and photos were sent to me. Nothing says old school bobber like Harley-Davidson, wrapped exhaust and a hard rigid frame. Being the rigid frame I would expect to see some heavy duty springs on that brown leather solo saddle. I guess you have to be a literal hard-ass to ride this bike around town.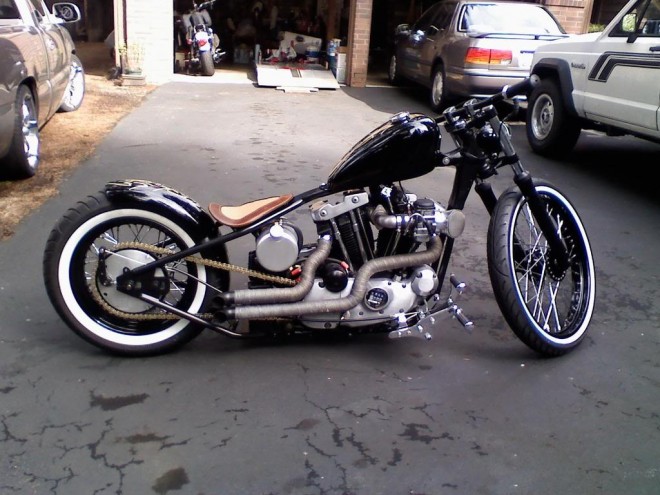 I am not exactly how the shifting works on this bike as you cannot really see what is going on as well as a front brake. I am under the impression that it is a rear tire drum brake and not a disc brake anywhere on this motorcycle at all. The whitewall tires and the gold chain look sweet.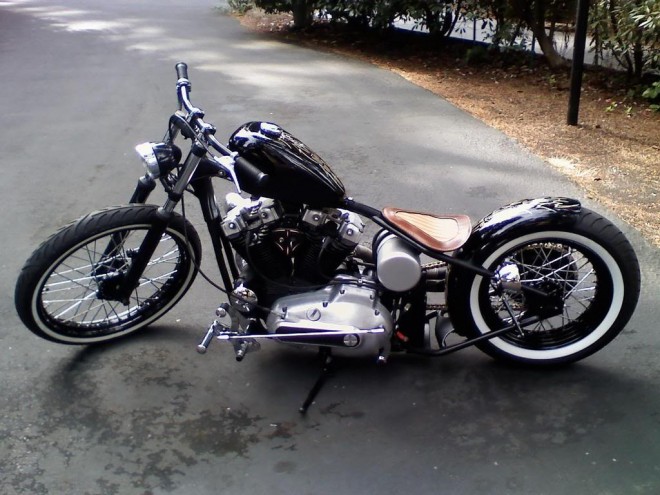 This pinstriping looks great on the tank and the rear fender. I have seen some frames starting to get the pinstriping treatment which can look great.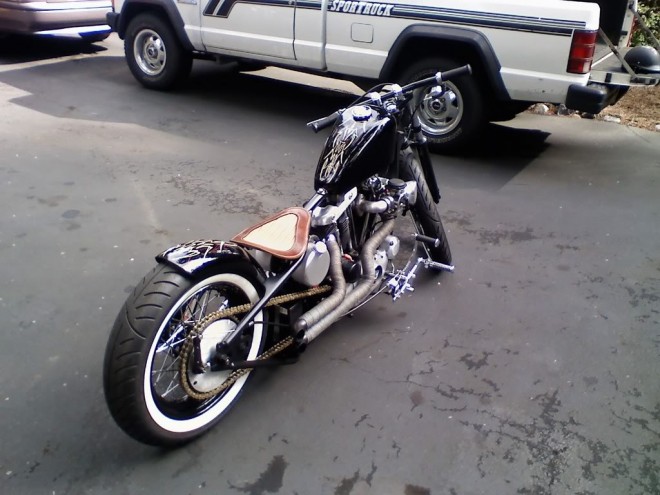 Overall I like this bobber a lot. The issues that I have is that there is not front fender, there are no mirrors. I could care less about how you shift this bike but I also want to see a turn signal. There is non. I am okay with that but the brake light is only on one side of the bike. I have to rate this bike a 3.5 out of 5. Great looking bike but I also want to be safe rolling down the road.
Related posts: