Ever now and again I find an old bobber like this. I think this optimizes what a bobber motorcycle is. A true bobber has the front fender removed and tossing everything that is not needed along with cutting the rear fender. When you check out the paint job it has the old school look that we all want with a classic motorcycle. I am in favor that the older the bike the rougher the motorcycle needs to be. If it is as perfect as the day it was made and the motorcycle is 60 years old then there is an issue.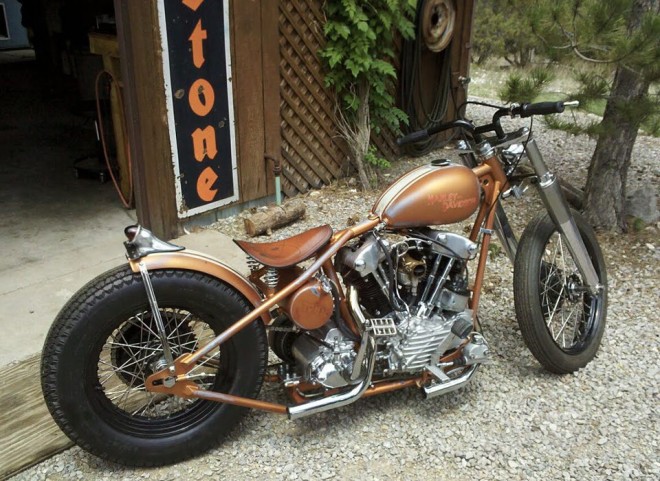 This bobber is missing a few safety items that I have to point out as I could not pass safety inspection in Utah if I did not have them. This bobber is missing the mirrors and turn signals which would mean I would fail inspection in Utah. I will research some other states and put that in future posts on what you do or do not need.
Overall would rate this bobber motorcycle a 4.5 out of 5 based on safety alone. If it had the safety items I would give it the perfect 5. I love the short exhaust pipes as I am sure they really turn heads based on the deep loud sound.
Related posts: