When most of us think rust on metal we think a few expletives and then have to think how to fix it. With rust actually becoming popular in cars, trucks, and motorcycles the look is kinda cool. I saw a old school truck the other day that just had a clear coat over the patina finish that most of us really like, at least I do enjoy it.
I look at this bobber motorcycle and the first few things that catch my eye are the holes drilled all over the place. I then see the springer front end which is the coolest of cool to me on a bobber bike. I have never rode a motorcycle with a suicide shift on it. I think it would be fun to ride one but at the same time I also think the exposed belt drive looks great till it catches your pant leg and rips off your pants.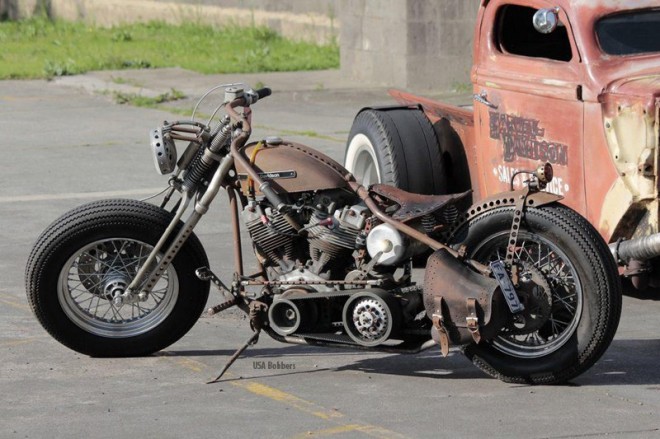 This bobber is one of my favorites as the look is stellar, I do wish I had the exhaust side. This is a European bobber and I did ask for both sides. Oh well, the look is great I rate this bobber a 4 out of 5. I wish there was a mirror on this bike.
Related posts: