When I think of a Sportster bobber motorcycle this is what I see in my dreams. I think that a classic bobber should have this look. Now I know that it does have the front fender and the intact rear fender and that I am not happy about. I really like the flat black handlebar with the inverted mirrors. I think that the tool bag above the headlight is really cool. The matching brown leather on the tool bag, solo seat, and the battery box with the two tone pain and the gold pinstriping. This is a great paint job on this Harley Davidson Sportster that really pops. I talked about bobber motorcycle paint jobs in the past and this is a great example of what can be done. There are many painters in this country and in the world that need to make money, many have lowered their prices and right now it is easy to find a high quality painter.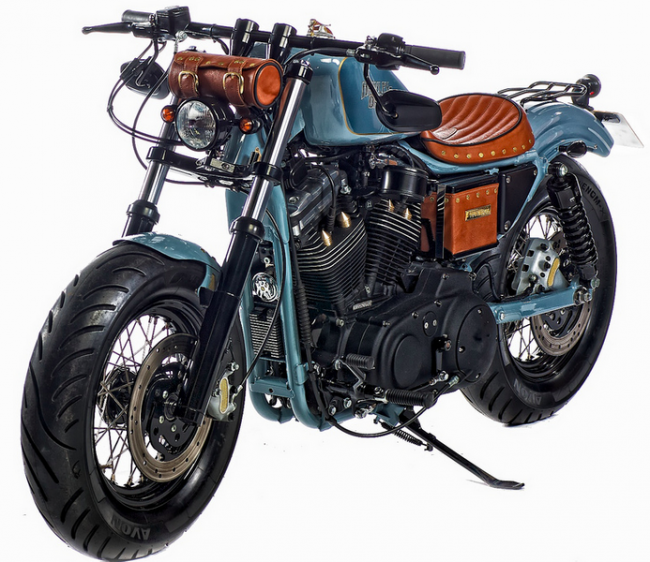 Overall I really like this motorcycle I just wish that the rear fender would have been chopped and re-done. I like the small accent pieces on this motorcycle. Let me know, would you ride this motorcycle? How much would you pay for it?
So after looking at the "bobber motorcycle" factors I have to rate this bobber a 4.5 out of 5. I wish that the rear fender woud have been changed.
Related posts: