This is a awesome Harley-Davidson custom bobber. It is based upon a factory XLH1200C Evolution. Since its rebuild (not involved in an accident), the V-twin 1200 Evo motor has had less than 1,000 miles put on it. Nearly every single other part of this bike is either a high quality custom modification or piece of one off fabrication. The concept of this custom Harley is to be and to embody what a true modern bobber is.
Everyone may have their opinion of what that is, but this bike was built to speak for itself.  The complete list of features is exhausting and can be seen in the picture section but just to mention a few: the frame is a custom high quality welded hardtail and not a kit; there is a custom front springer with carbon fiber accents at stock height; the air intake contains an authentic 1939 military Iron Cross; the key ignition has been repositioned to be under the seat; the turning signal is a bronze lever toggle switch that turns either left or right; the paint job was done by a professional automotive paint shop and has varying layers and textures of just the black paint. Attention to detail has been top priority on this bike.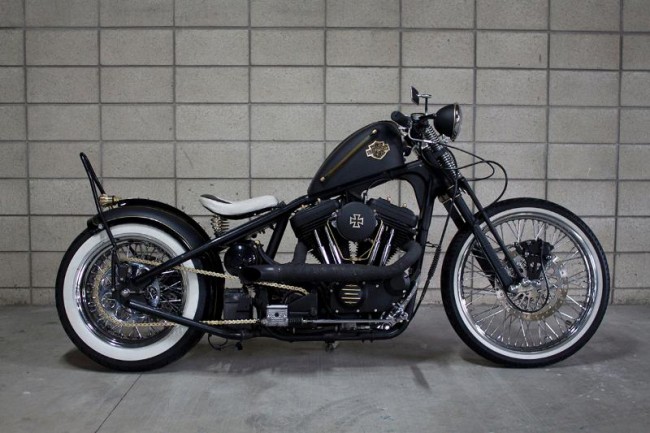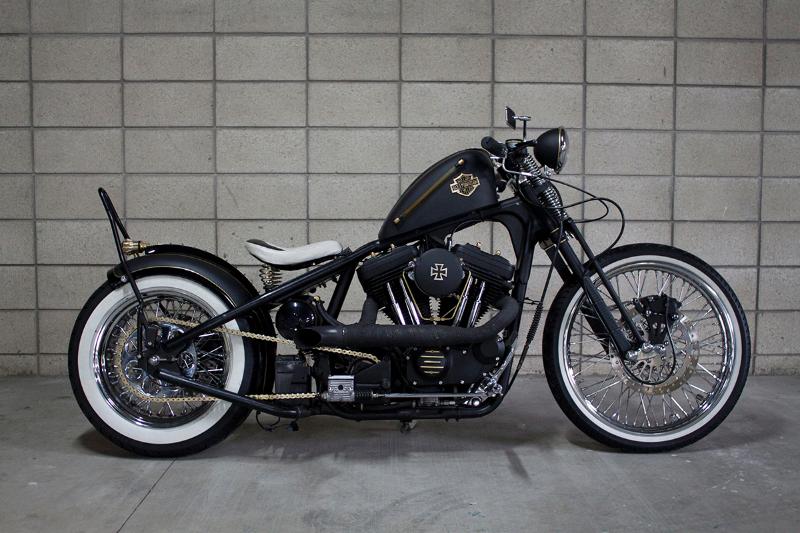 There is nothing I can say about this Harley bobber that cannot be said in the pictures.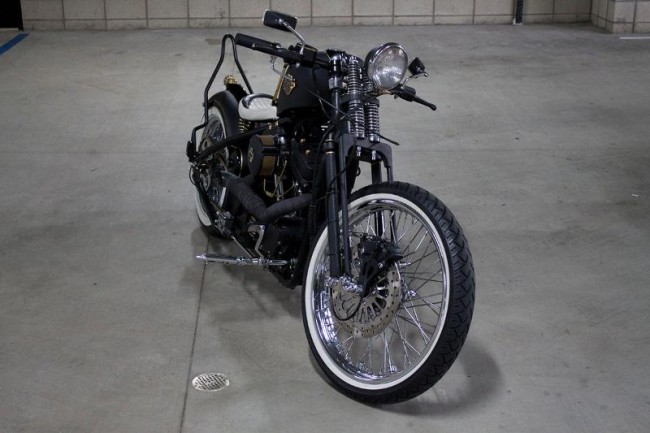 I love the tank, the sissy bar, the mirrors and the rear lights. I have to rate this bobber motorcycle a perfect 5 out of 5 and there is nothing that I pick that is wrong with this bobber.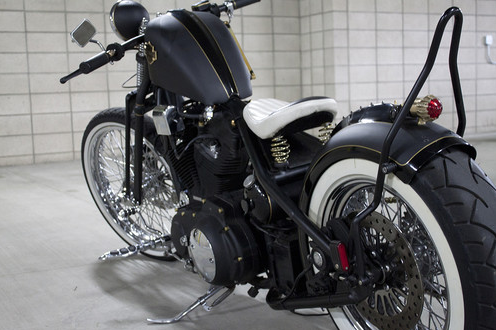 Check out the slide show below to see the rest of the images.
Related posts: