Whether you are an avid motorcyclist or have simply watched a lot of movies, there is little doubt that you have likely heard of the Hells Angels.
The Hells Angels is a motorcycle club that was founded in the year 1948 in Fontana, California, by Otto Freidli. The origin of the modern club we know today is somewhat of a mystery but the earlier versions of the group are well known.
The Beginning
The name "Hells Angels" came from World War I and II fighting squadrons. The Hells Angels are known for driving in packs on loud roaring Harley motorcycles. With their tattoos and leather jackets, they are considered the biggest motorcycle club in the world with chapters stretching as far east as Russia. Full members are recognized by their leather jackets with a red and white winged, death head logo and the letters HAMC which stands for Hells Angels Motorcycle Club. Before becoming a member, they must go through 3 stages and hang around an Associate and a Prospect after gaining their trust, they can become a member. The club lives by a code of conduct; loyalty respect and trust.
The Beginning of a Bad Reputation
On April 27, 2002, at the Harrah's Casino & Hotel in Laughlin, Nevada, the Hells Angels were involved in a casino shooting with a rival gang called the Mongols. This incident resulted in the death of Anthony Barrera and two former Hell Angels, Jeramie Bell and Robert Tumelty, both members were shot to death.
Law Enforcement Infiltration
On September 10, 2004, an operation was conducted called "Operation Black Biscuit". Federal Agents posed as members of an outlaw motorcycle club called the "Solo Angels Nomads", imitating a chapter based in Mexico. By gaining the trust of the Hells Angels, two agents were introduced to the club and soon became members. This is the first time any law enforcement agency penetrated the club, gaining great inside intelligence. This resulted in dozens of indictments for murder, possession of firearms, explosive devices and drug distribution. More than 500 federal agents were assigned with 42 search warrants granted, resulting in 55 Hells Angels being detained and seizing 650 firearms, 100 explosives and 30,000 rounds of ammunition.
The Softer Side of the Hells Angels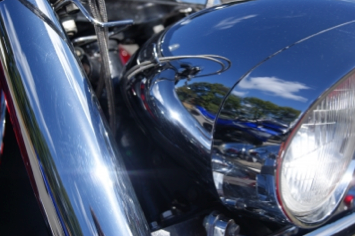 Not all Hells Angels are criminals. Members include doctors, lawyers, and even Christians and they often all work together to raise money for various charities. The Hells Angels organize toy donations at Christmas and often have food drives as well. Several times a year they hold Poker Runs and the money raised is given to the Shriners Hospital and many other charitable organizations. The Hells Angels are known to be productive and positive role models in their communities.
With all these things in mind, it's really hard to answer the question "are the Hells Angels" really that bad?" The short answer is, you don't necessarily want to mess with one. However, once you get to know more about the organization and the many charities they stand behind, you will see that there are many big hearts underneath all those tattoos, leather jackets and motorcycle gloves.
Emily is an avid Harley Davidson fan who has a particular interest in learning about the many motorcycle groups out there. She is a member of her area's local Harley Davidson chapter where she and other riders also partake in charity events and fundraising rides.