This is a really cool Honda CB400SS bobber motorcycle witha sweet paint job. The grey on the green with the faint hint of yellow paint with the orange hubs and rims make this bobber pop out for me. I do not like the fact that the rear view mirror is missing. For that reason you will not see this bobber get a perfect score and be nominated for the top 10 bobber motorcycles.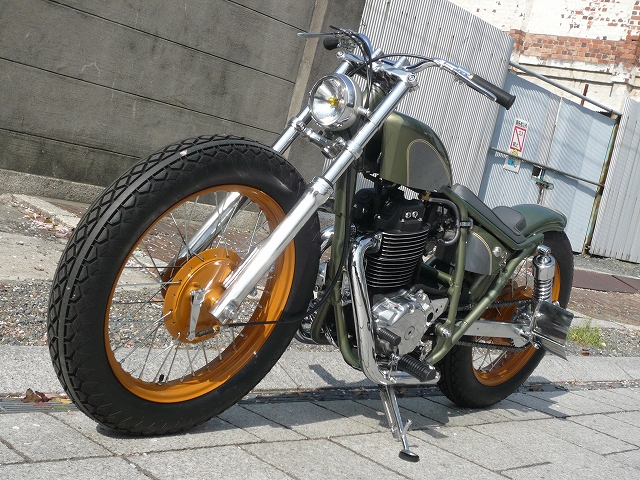 As you can see this is a soft-tail bobber. I really like the look of the pipes, they are simple and clean. I think that the rear fender is really slick and clean with a short cut.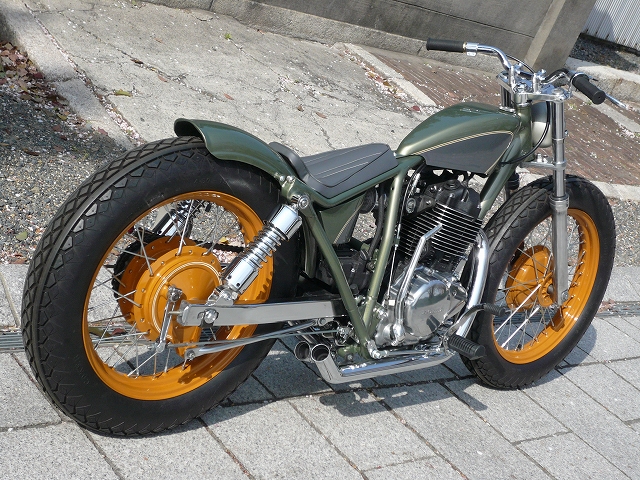 As you can see from this profile that the pipes come out both side and match up on the right side of the bobber. The chain looks nice with a chromed swingarm. There is not much chrome on this bobber as this motorcycle has a painted frame that matches the fuel & oil tank with the rear fender.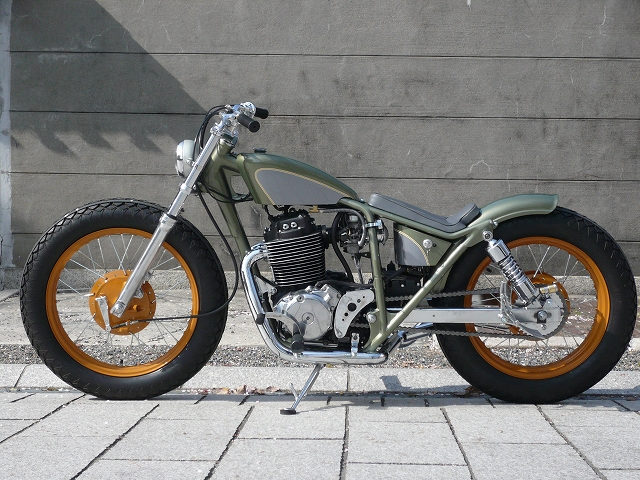 One area I do have an issue with is the rear brake light. As you can see below the light is on the hub and is about one inch across. So not only does this motorcycle not have any mirror but the brake light is very small. So while this motorcycle does have a great look and would be fun to ride. Due to the motorcycle safety that I care about this bobber gets a 3.5 out of 5.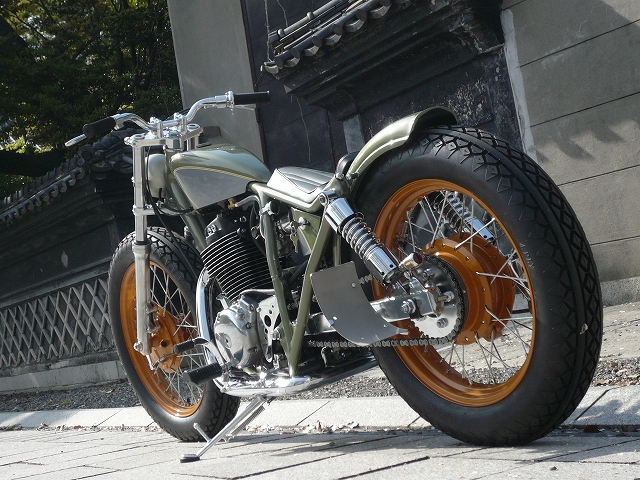 Related posts: