The Honda Shadow VLX 600 has a 583cc liquid-cooled V-twin engine that will produce a very impressive power output over a broad rpm- range. Three-valve cylinder head design uses two spark plugs per cylinder for excellent combustion efficiency and high power output. The coolant-heated carburetor is tuned for excellent power and ride ability. The machined cut finned cylinders enhance appearance and cooling. The aluminum radiator maintains consistent engine temperature for best high performance and a very long engine life. Wide-ratio four-speed transmission with plenty of range. The dual exhaust system offers a classic rumbling sound and custom appearance.
Overall this is a great entry level motorcycle for anyone. This motorcycle can be used for vacation trips and for commuting as well. It has classic stylings and a great overall look that you would be able to get used at a decent price. Honda no longer makes the shadow in this size as people want bigger motorcycles. The current line of Honda Shadow motorcycles feature a 745cc liquid-cooled 52 degree V-twin and carries a $8,200 price tag plus taxes. Below is the 2001 VLX 600 Motorcycle, and below that is the tricked out and customized bobber motorcycle.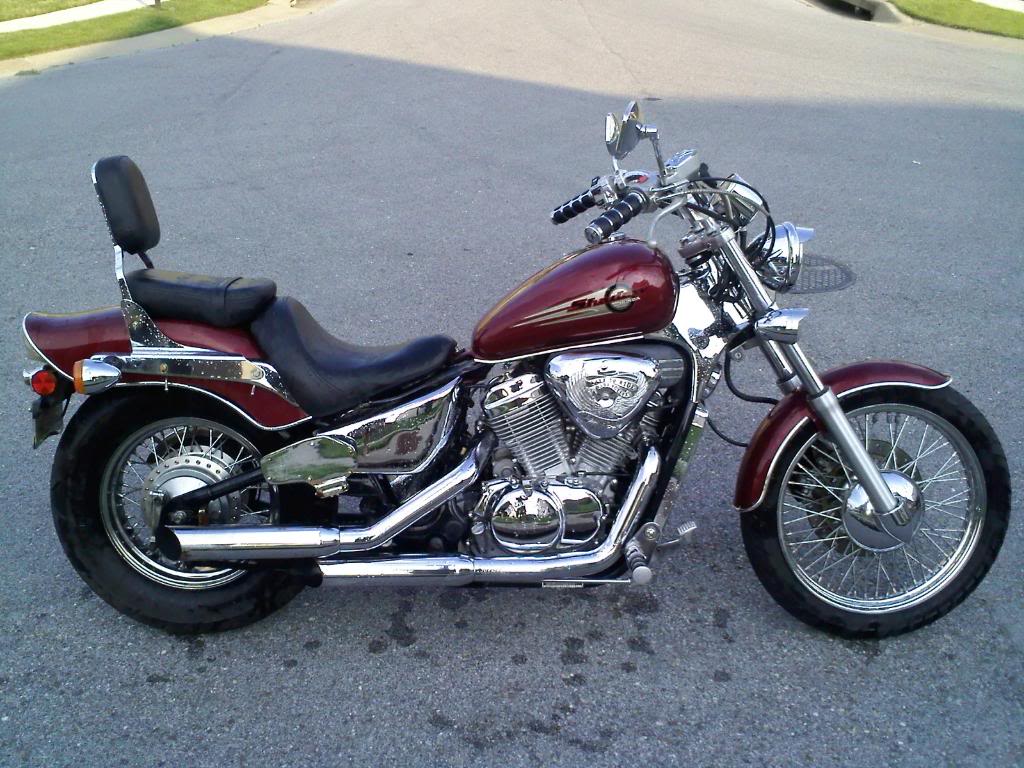 As we can see below the front tree has been powder coated and the front fender is gone. The lights have been changed, out and the handle bars have been switched out for ape hanger handlebars. The fuel tank, oil tank and rear fender have all been painted flat black. I am not sure if this is a paint or a powder coating. The stock seat was removed and replaced with a tractor seat. The rear fender only goes up halfway and is nice. The pipes were left stock and look very nice.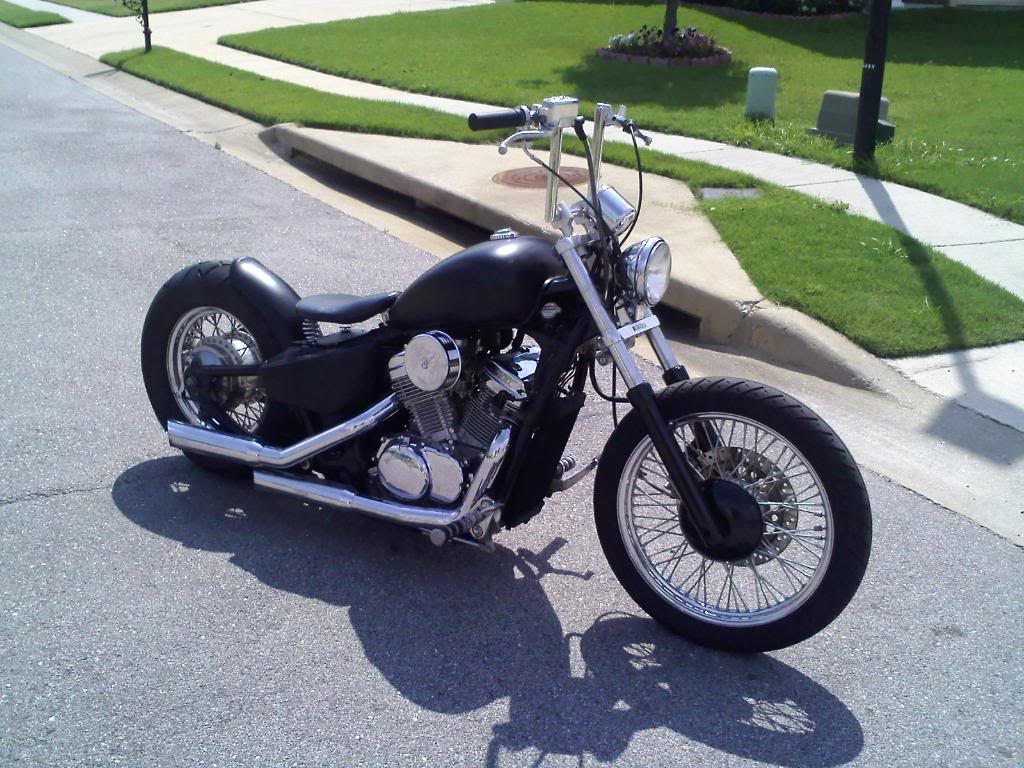 Submit your bobber motorcycle.