The other day I came home and I had a delivery. I got the chance to test out the new Icon motorcycle jacket called the Compound Jacket. The jacket is the Stealth all black jacket. This is part of the Icon Spring 2012 motorcycle gear lineup. This is a hybrid jacket that combines a textile and leather combination. The Icon Compound Jacket is available in six colors. This jacket is good on a bunch of bikes in a bunch of riding positions. I was impressed by the mobility of the jacket. I have others but this one is the nicest.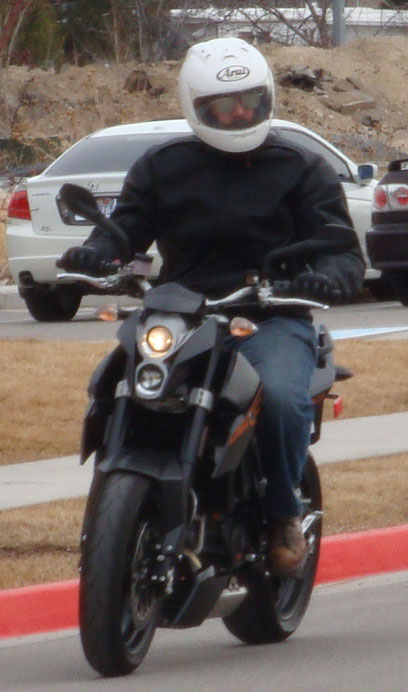 I really like the CE armor in the elbows, shoulders and the back pad has articulating armor like an armadillo. The sides of the motorcycle jacket has a ratchet adjustment system to it as well. The jacket has a fully lined thermal system to it and I dug the cuffs on it. I think that the zipper on the shoulders to allow for increased air intake is very unique to it. I rode it in Utah and it was 40 out when I took it out for a ride and I have to say it kept me toasty warm. It does have a matching set of motorcycle pants that are called the compound overpant.
The funny part of me out riding was that a few hours after these photos were taken that it snowed a ton and there was almost 6″ on the ground. On the issue of fit and comfort check back tomorrow. I wore the jacket on a date around town, more to come. My wife dug it.
Check out the other colors below.
Disclaimer: Icon sent me this to test and try out. I wrote this blog as part of that review.
Related posts: