Epic. That is what I cam calling this Indian Bobber Motorcycle. This was emailed in and I dig the tank under the backbone of the frame. The Indian motorcycle sadly has had some rough times with the brand and they are now owned by Polaris. Overall this is a wild looking motorcycle that caught my eyes.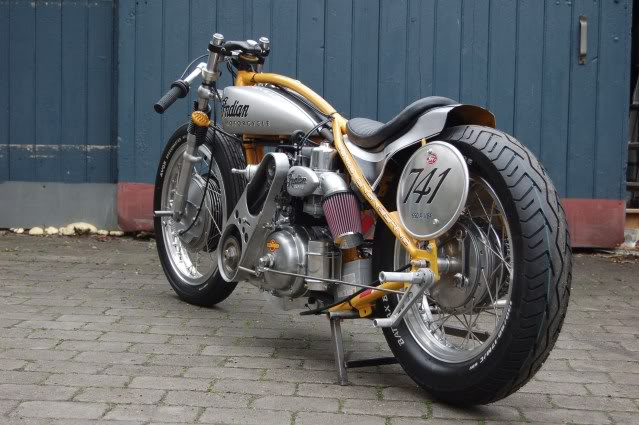 Indian motorcycles were manufactured from 1901 to 1953 by a company in Springfield, Massachusetts, USA, initially known as the Hendee Manufacturing Company but which was renamed the Indian Motocycle Manufacturing Company in 1928. The Indian factory team took the first three places in the 1911 Isle of Man Tourist Trophy. During the 1910s Indian became the largest manufacturer of motorcycles in the world. Indian's most popular models were the Scout, made from 1920 to 1946, and the Chief, made from 1922 to 1953.

The Indian Motocycle Manufacturing Company went bankrupt in 1953. A number of successor organizations have perpetuated the name in subsequent years, with limited success. In 2011 Polaris Industries purchased Indian Motorcycles and relocated operations from North Carolina, merging them into existing facilities in Minnesota and Iowa. Since August of 2013, three motorcycle models that capitalize on Indian's traditional styling have been built under the Indian name.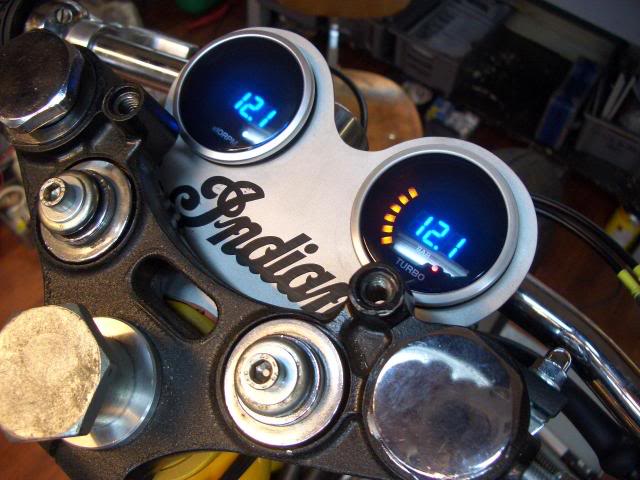 The gauges mounted like this really caught my eye. I was impressed that they were mounted on the fork like this. I have never thought about try to do something like this and I have never seen gauges like them before.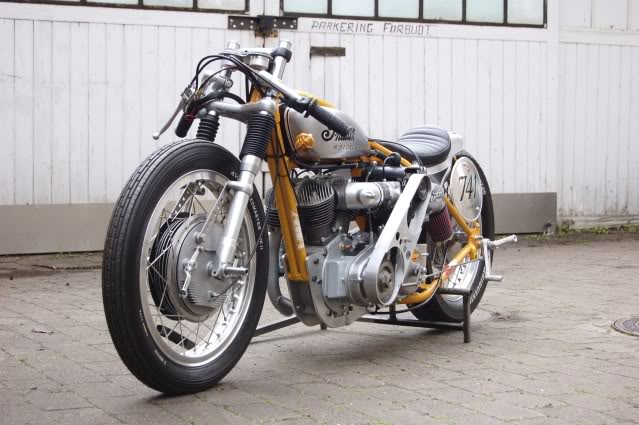 Over I like this bike a ton, the dropped bars and the foot controls mounted on the rear axle is very unique. I would love to just sit on this bike. I do think it would be a fun drag bike to test on the track. Overall I have to rate this bobber a 4 out of 5. I really do like this bobber, I hope you do to.
Related posts: