When I think of the Japanese bobber motorcycle I instantly think of the 4 big brands:
Honda Bobber Motorcycles
Suzuki Bobber Motorcycles
Kawasaki Bobber Motorcycles
Yamaha Bobber Motorcycles
Honda Bobber Motorcycles
Right now I ride a Yamaha and when I lived in Japan for 3 years in Japan on the island on Kyushu I rode a Kawasaki Ninja 250. I was not big into cruisers then as I was young and I wanted a sport bike. It helped to get chicks and that rocked as I was in the Navy at the time. So lets get down to business Honda has been the world's largest motorcycle manufacturer since 1959 and many bobber motorcycle have been converted from their motorcycles. I really like the Honda CB50. The flat bar and the saddle for this motorcycle sets it off for what I would ride.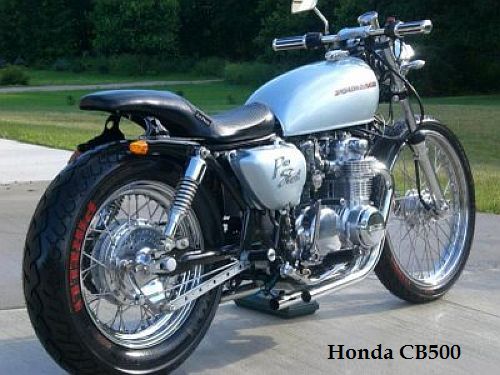 Suzuki Bobber Motorcycles
I have always admired the Suzuki brand of motorcycles. Suzuki started manufacturing motorcycles in 1952, the first models being motorized bicycles. During the 1950s, 1960s and the better part of the 1970s, the company manufactured motorcycles with two-stroke engines only, the biggest two-stroke model being the water-cooled triple-cylinder GT750 Motorcycle. Suzuki Bobber motorcycles have some of the best looks to them as the owners of some of these bobbers take their time to make them look amazing. The Suzuki 650 bobber motorcycle below was done by Scotts Custom Cycles.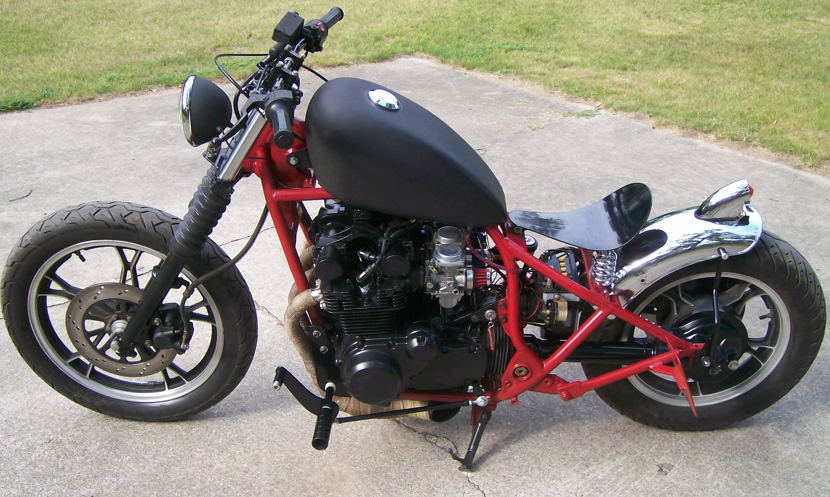 Kawasaki Bobber Motorcycles
So let's talk about the Kawasaki motorcycles are manufactured by the Motorcycle & Engine division of Kawasaki Heavy Industries at plants in Japan, USA, Philippines, Indonesia and Thailand. The motorcycles have been produced since 1954. Below we have the Kawasaki Z 460 Bobber Motorcycle In Silver. I really like the fat knobby tires, and the tank. The fuel tank and the seat make this classic Japanese bobber motorcycle everything I want and then some.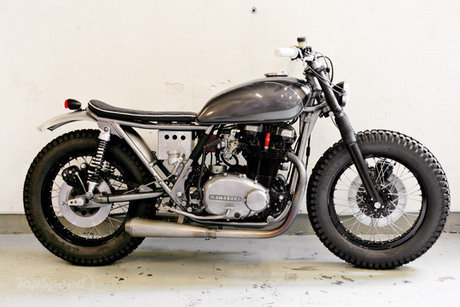 Yamaha Bobber Motorcycles
Here we have the Yamaha brand of motorcycles. I waited to show them off last since I ride a Yamaha V Star 1300 myself. I always do laugh that the Yamaha Corporation is the world's biggest piano maker. The Yamaha corporate logo is composed of three tuning forks placed on top of each other in a triangular pattern. Yamaha started in Motorcycle racing and their first motorcycle was the 1 YA-1, which had a 125 cc, single-cylinder two-stroke engine. It was launched in February 1955 and the bike won its first race, the Mount Fuji Ascent Race, in July 1955. In 1994, Yamaha announced the creation of Star Motorcycles, a new brand name for its cruiser series of motorcycles in the American market. In other markets Star motorcycles are sold under the Yamaha brand. Below is the Yamaha SR400 bobber motorcycle in a teal color.