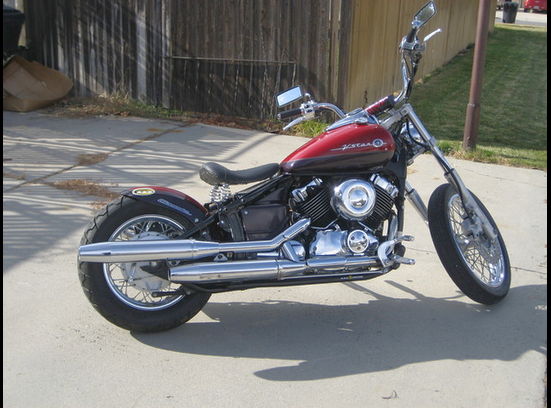 So as usual I was digging on motorcycle sale site and I came across this little gem of a bobber motorcycle. It is a Yamaha V-Star 650 Motorcycle with 21,000 miles. As we can see the guy did a lot of custom work. The headlight and the tail light are from a Harley Davidson Motorcycle of some year. I am not sure where the motorcycle saddle came from but I like the old school look. This bobber almost reminds me of a Von Dutch look to it.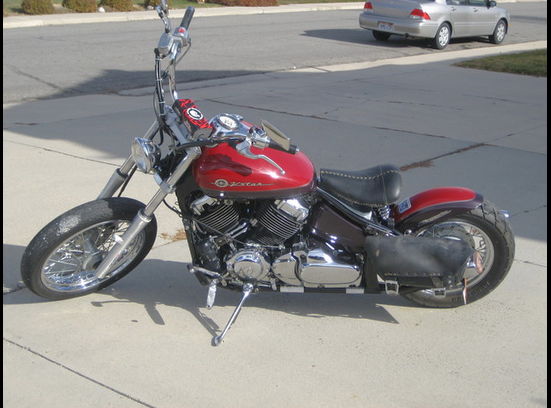 I am not sure how I feel about the left side saddle bag, for me I am all about balance and I would like to see it on the other side as well.
You can see the rear fender chopped on this bobber and the two-tone paint job does it well. It appears that the handlebars have been changed, but I am not sure how or if they are still stock. If anyone knows about the handlebar setup here please shed some light on that.
Related posts: