This is a sweet looking military themed bobber motorcycle named Fink. I no nothing about it other then it is a Kawasaki 440 Bobber Motorcycle. It was sent to me in a email with these three photos. We can see there looks like some copper or brass work on the headlight. We can also see the handlebars have been inverted and the pipes have been wrapped. I dig the leather solo seat.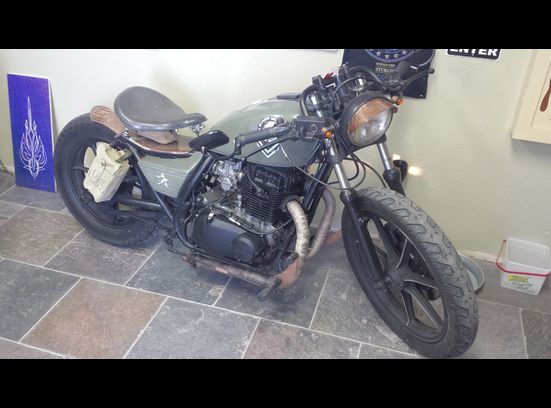 I cannot tell the year on this bobber but I am guessing this is from somewhere in the 80's as the Kawasaki 440, also called the T/A 440, is a Japanese twin-cylinder, in-line, two-stroke engine that was designed for snowmobiles and produced by Kawasaki Heavy Industries until the early 1980s. Little side note, this engine was also used in ultralight aircraft.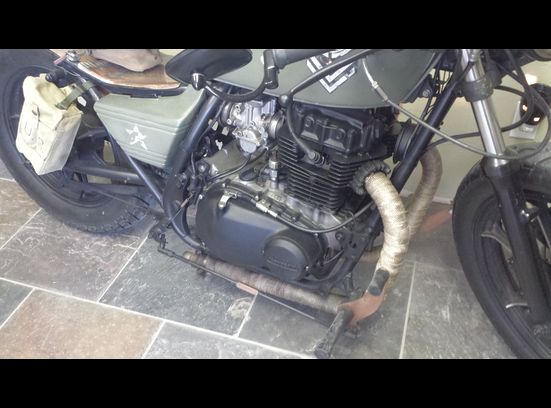 One thing I really like about this bobber the most of the rear turn signals that have a different look about them.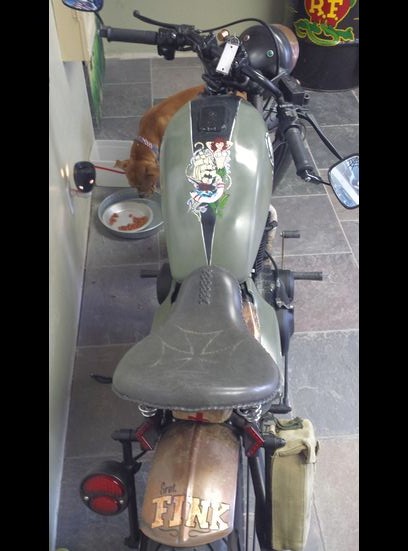 Overall I rate this bobber motorcycle a 4.5 out of 5. Some might wonder why, well it is simple there is no front fender and in Utah you have to have a front fender on your motorcycle and I have to take that into account. I am glad there is a sweet old brake light on this Sweet Fink motorcycle.
Related posts: