So it has been awhile since I have posted anything but I am gonna get back into it. Lets look at one bike and see what can be done to make your own custom bobber at home so you don't have to pay $20,00 or more for one.
I like the Kawasaki Vulcan 800 as a standard motorcycle, it has some clean lines and can get you around town. I will not turn any heads or anything and maybe that is what you're looking for in your commuter motorcycle. For myself I like a little flair so to speak and in the economy that we have not too many people can afford a custom bobber motorcycle built from the ground up.
So lets look at the Kawasaki Vulcan 800: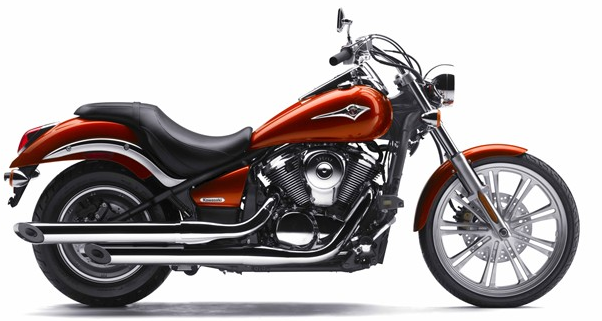 Stock Kawasaki Vulcan 900 Red Motorcycle
Now let's look at what you can do with a few parts you can buy from Blue Collar Bobbers out of Sandy, Utah.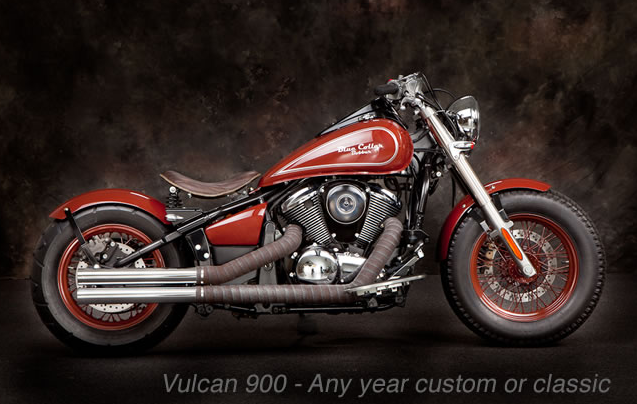 Kawasaki Vulcan 900 Bobber Motorcycle
The cool part about this bike that beside paint all the parts will run you about $1500 and you can take the painted parts to a paint shop to paint. In this economy now you can get a deal. Do I think you can make your Stock Kawasaki Vulcan 900 Motorcycle into something special? Yes I do, I think you can do anything you want for under $2,000 and have that custom one-off bobber motorcycle that will not just turn heads but snap them as you go by.
Related posts: