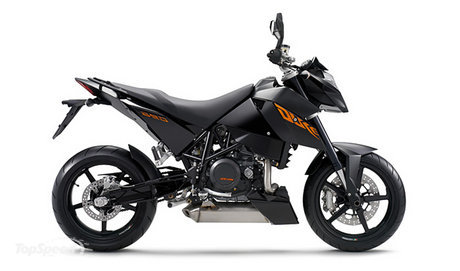 So today I went over to the local BMW motorcycle dealership to look at some of the bikes. They happened to have a KTM Duke 690 that they just bought off someone and asked me if I wanted to take it out for a shakedown ride. So I took it out for a hour and I have to say there are some things I like and some things I do not like.
First let's delve into a little history of the bike manufacture. KTM Sportmotorcycle AG is an Austrian motorcycle, bicycle and moped manufacturer. KTM was founded in 1934 by engineer Hans Trunkenpolz. It started out as a metal working shop and was named Kraftfahrzeuge Trunkenpolz Mattighofen. In 1954 KTM began producing motorcycles.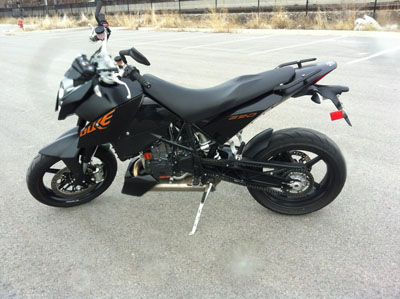 KTM is most commonly known for its off road motorcycles though in recent years it has expanded into street motorcycle production. The KTM Duke 690 motorcycle is a great overall bike. It did not fit me that well and I had an issue with the foot controls. I broke my right leg a few years back right above the ankle and have lost a little bit of the range of motion on it. So rear breaking for me was a hard time. This is more of a supermotard and I think it is a fun bike if that is what you are out to ride. I think that it was fun, I did have to look down to see the gauges as they are very low. If I were a little bit shorter it would have worked out much better for me. Sadly I am a little bit taller then most. I do think that the motorcycle exhaust is different and very cool. You will never have a chance of burning your leg since it is on the underside of this bike.
Would I ride this bike in the future? In a heartbeat I would ride it. I think overall that it was a fun ride and I would do it again.