This is  snazzy custom bobber from the guys at LUCKY 7 CHOPPERS that has a good look to it. The engine is 96cc's. It has a 5 Speed Transmission & 3 inch belt drive. Other then that I know nothing about it. I wish I had more details about it but I do not.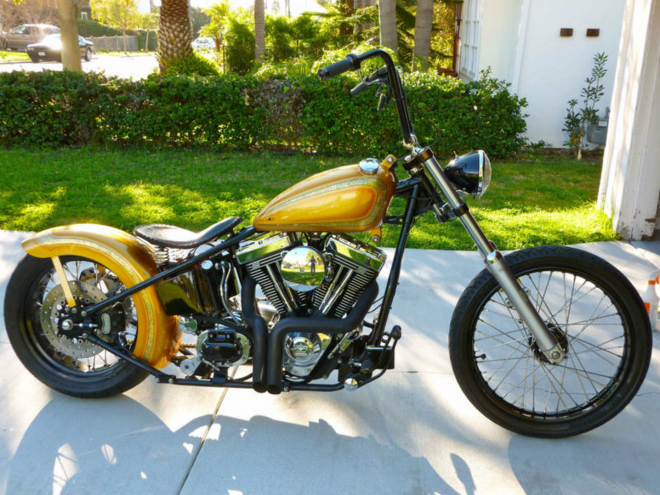 We can see that this paint job is solid, it looks great and has a hot look that screams the 70's to me. The detail on the paint job is what takes a motorcycle to the next level to me.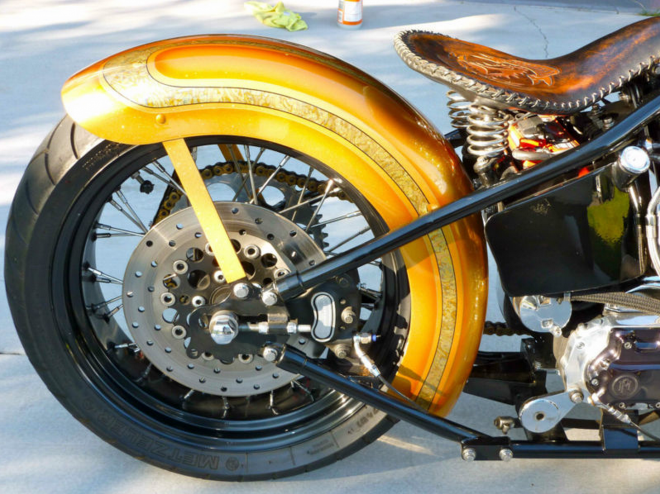 Looking at the tank and the engine with the black pipes below. The pipes are the coolest part of this photo.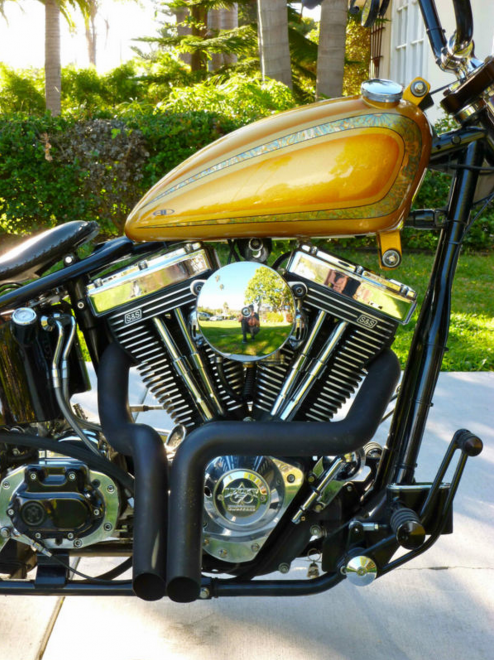 I really like the leather works on this motorcycle The details in leather work usually sell a bike to me and that is why custom leather work can cost more then some motorcycles do. I really like this bobber but there are some safety issues for me. I have to respect the paint and the work that went into this bobber and so I will give it a 4.5 out of 5.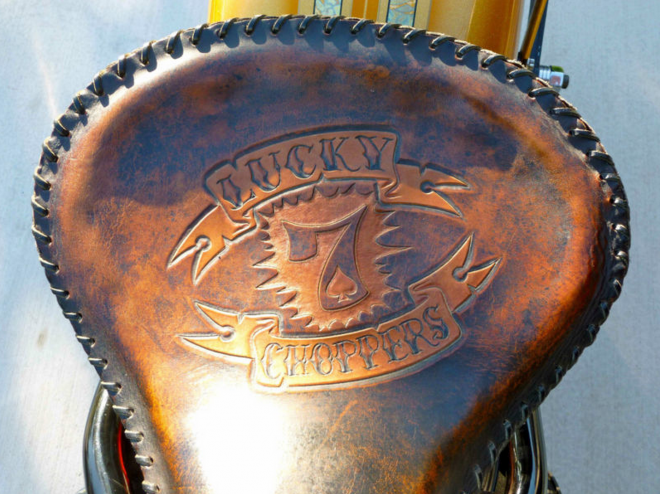 Related posts: