With amazing countryside and coastal villages to explore, the Algarve in southern Portugal is a popular destination for motorcycle fans. Whether you want the thrill of Superbikes or you'd prefer to chill out with a ride in the Monchique hills, this is one vacation idea to put on your to-do list.
The Portimao Autodrome
Let's start with the ultimate place for motorcycle enthusiasts in the area. World Superbike events are held at the Autodrome every September and you can also enjoy laps of the track with a professional rider or on your own during special track days, either on the BMW S1000 RR or the Honda CBR. In July and August there are international motorsport heats taking place, which are amazing to watch if you get the opportunity.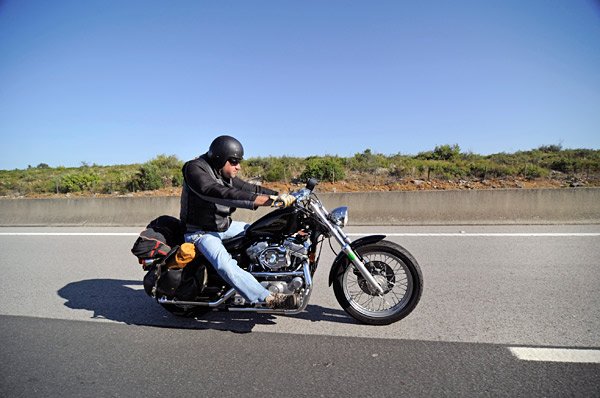 Faro Bike Rally
Seen by many as Portugal's most important bike show, the Moto Club's rally includes an annual Custom Bike Show where you can see some of the amazing constructions built by bike enthusiasts from around the world. This year it will be held between 19th-22ndJuly and it includes a biker fair and live music every night.
Great Routes for Motorbikes
Try the N267, which runs from Meia Viana in Monchique to São Marcos da Serra. There are plenty of corners and a couple of hairpin bends to enjoy, particularly in the later sections near Sapeira. The road is fairly new, so potholes aren't a problem, and as you're in the hills of the Algarve then I can guarantee there are some brilliant views of the surrounding villages, such as Alferce. On the way back you can do as I did and join the N266 to go down to the village of Caldas de Monchique if you want to extend the journey with a few more twists and turns.
Bikes to Rent
Rental is widely available in the Algarve, with many different styles and brands of motorcycle available, from Honda Transalps to Harley Davidsons. Companies to try include Vespa Rent (www.vesparent.com) and Almotos (www.almotos.com). Luckily most people in the Algarve speak brilliant English, so don't worry about the language barrier. The shop staff can also advise you on routes. A top tip when you arrive is to visit the local tourist office, where I found plenty of free maps that gave me ideas for day trips on my bike.
Where to Stay
If you want to be in Portimao then the Tivoli Marina Hotel is a good choice, whether you're bringing the family or visiting as a group or individual. With an outdoor saltwater pool, internet access and an alfresco restaurant, you can really make the most of the landscape here.
Author Bio: Polly Allen is a journalist and travel writer who enjoys vacations with an adrenaline thrill. Recently she's been toPortimao, Cornwall and Lille in search of the perfect road trip.
Related posts: