Harley Davidson Evo Bobber Motorcycle
Here we have an amazing looking bobber motorcycle. I called and talked to the guy for the full specs
80-cubic-inch Big Twin is usually referred to as the "Evo"
Springer bobber front end
Suicide shift
Open beltdrive
Nash grips
Custom bag
Extra fuel sling
I really like the flat black paint pint job with the red pinstriping.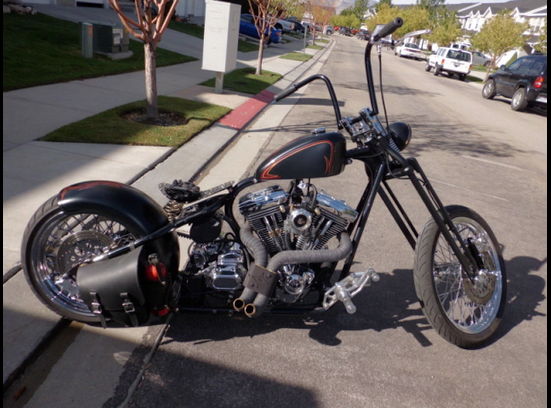 Open Belt Drives scare the crap out of me, I am always freaked out that my pants will get ripped off my fat butt. Anyone else have this fear? Anyone have this happen?
I do dig the extra fuel bottle next to this saddle bag. Usually I do not dig saddle bags on one side only. This one actually fits for some odd reason. Does anyone else just run one bag?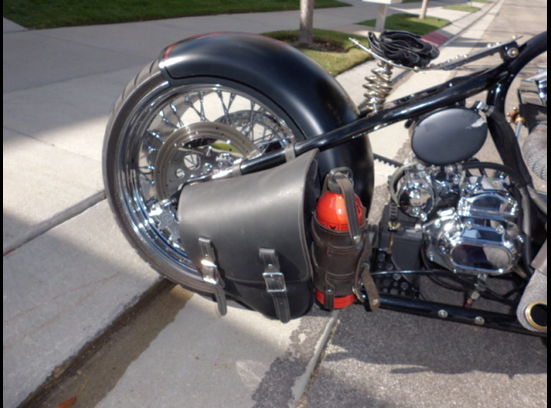 Related posts: