Today I pulled out my wife's motorcycle and mine from our storage unit. We both ride which makes for a great adventure for both of us. I ride a stock 2008 Yamaha V Star 1300 in black while my wife rides a 2005 Yamaha V Star 650 Classic. Both motorcycles were a little dusty but after I put the batteries back in and checked everything it fired right back up. With my wife's V Star 650 Classic she wanted to fight me a little bit. I was able to get both out for a ride. My bike is fine and has no issues, my wife's motorcycle is a little plugged up. I cleaned the carbs out last summer and I think I left a little of the residue, the bike was stalling a few times. I will ride it each day to work this week. to help clean out the carbs.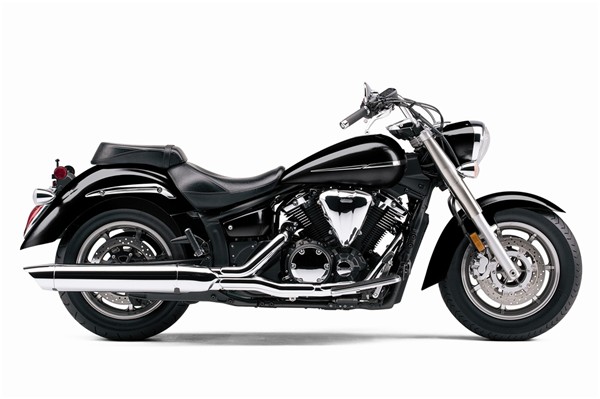 This is my current motorcycle right now. I have a 2008 Yamaha V Star 1300 stock motorcycle. I have added saddle bags to my motorcycle. I like the V Star 1300 but I do want a bobber motorcycle and I am hoping to turn my wife's V Star 650 classic into a bobber motorcycle next summer when I get her a EFI cruiser.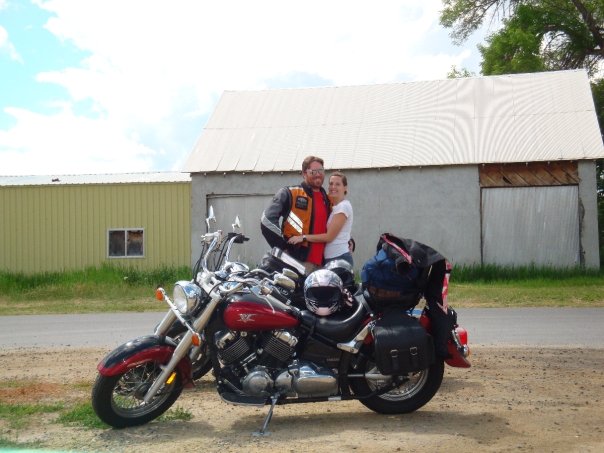 Spring time riding means that you need to be safe. Here are some tips to safe motorcycle riding this year:
Motorcycle upkeep
Helmet
Jacket
Gloves
Pants / Chaps
Check your motorcycle owners manual and make sure your motorcycle is in riding shape. Next check you gear, is your helmet old and needing to be replaced? I replace my motorcycle helmet every 5 years no matter what. If you drop it or have had a motorcycle crash you will need to replace it as well. I would look for a helmet with a DOT / SNELL sticker. After the helmet I would buy a good durable motorcycle jacket that can handle the elements that you ride in. Where I live I need a 3 season jacket. I used to live in the desert of southern California where it is extremely hot. A mesh jacket in that location is the best but it all depends where you are at. Here in Utah I will be using the Icon Compound jacket as I need something that can handle the spring, summer, and the fall. I suggest a good pair of motorcycle pants and a rain suit. Invest in the gear that will make you safe. I have seen too many people buy the motorcycle or the scooter first and then go buy the gear. The sad part is they do not have the money to buy the good quality motorcycle gear so they buy cheap stuff that will fall apart. Buy good motorcycle gear from your local store first then online second.
Related posts: