This is one sick bobber motorcycle. I love the huge front tire and how much the bike has been blacked out. This bobber was done by none other than Blue Collar Bobbers. I love the pipes that have been heat wrapped. Heat wrapping your pipes on your bobber motorcycle can bring a whole new look to it. I do not have access to the other side of this bobber but I am guessing that it looks steller.
Tell me below what you think of this bobber.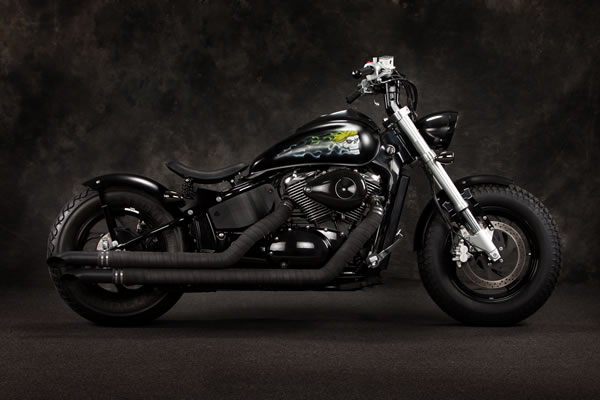 Photo credit. Submit your bobber motorcycle.
Related posts: