What a great looking bobber motorcycle. This is for tooling around the track, think of it like a souped up pit bike.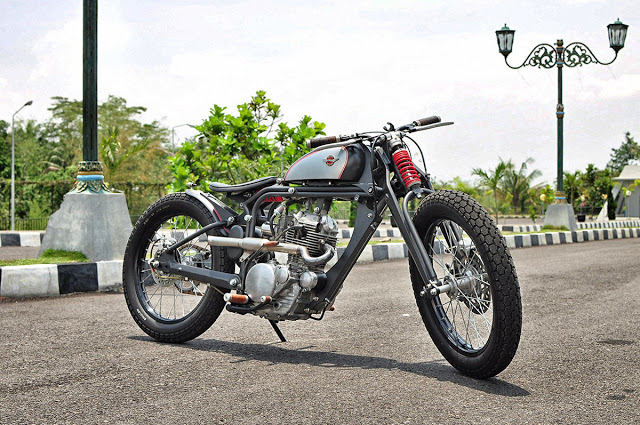 This motorcycle is out of Indonesia made by a company called Darizt Design and I think they did a hell of a great job. The front end is super sexy for a bobber motorcycle. I love how fat the tires look.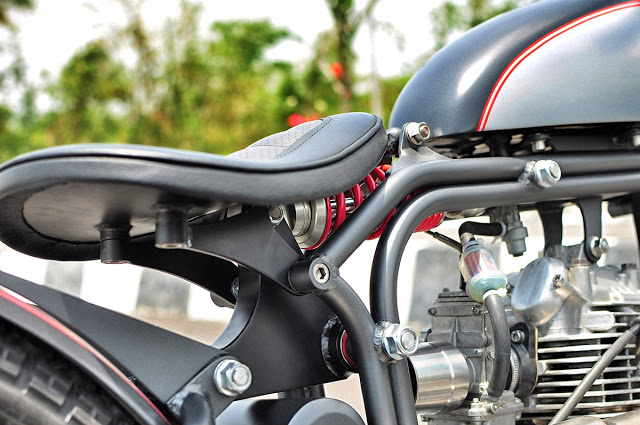 If you check out the way they integrated the rear swing arm and the saddle I have to give them credit. I do not think I would have ever have mounted it like that.
The tank has some more than unique lines on the front, almost holding the tank back from flying away.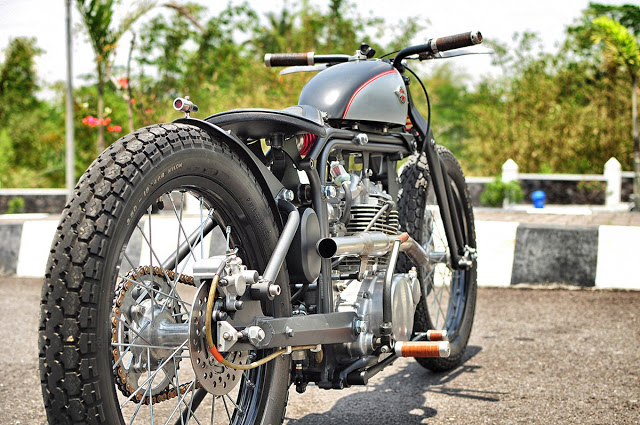 The rear brake like kinda looks like an afterthought. I think this bike would be so loud. The pipes are but one thing that really excites me about this bobber. The frame just looks so clean.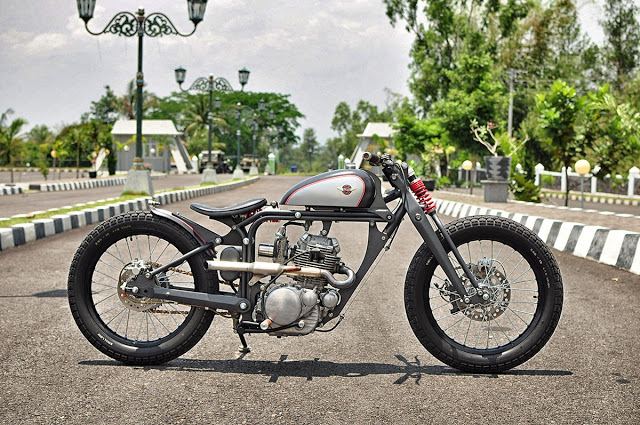 I would ride this bobber anytime but like I said I look at it more like a track pit bike. You cannot ride this on the open road in the USA as most states have some serious rules about safety. Yeah I know most of us do not care about safety and we wanna live free right. Okay well we all want to get home at the end of the day. Overall I love this bike and I would ride it around the track anytime.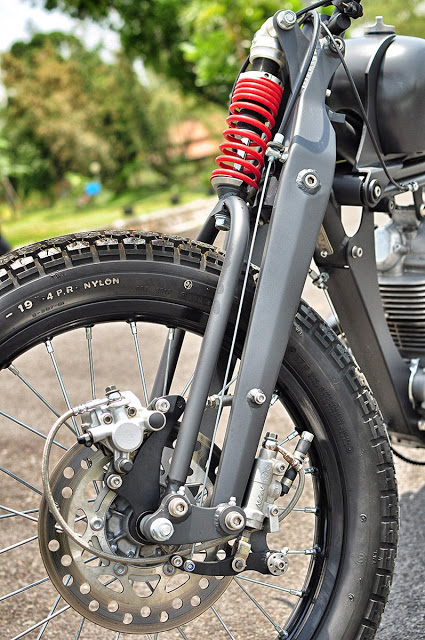 Related posts: