Honda Manufactured the CX-500 from 1978–1983. The engine ranged from a 500–673 cc water-cooled longitudinal OHV 80° V-twin, 4 valves per cylinder which had an output power 50-77 hp (97 hp turbo). Now as we look at this sexy bike I like it. Sadly is this the only view of this bobber that was sent to me.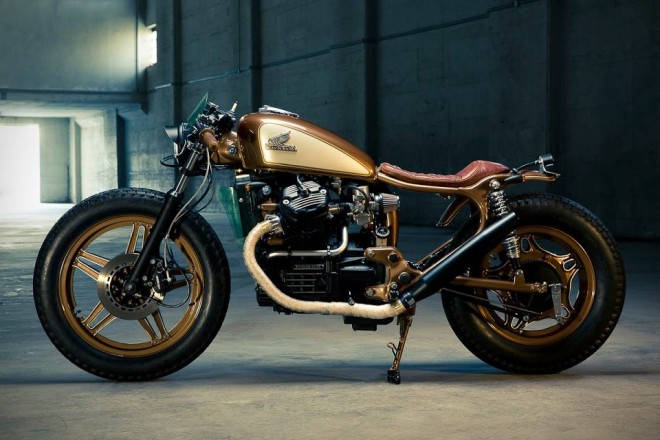 We can see that this bike looks great and we would all ride it. I see the rear brake light, and front and rear turn signals. I don't see a mirror or a license plate but that it is other than the headlight for safety that I can see. So we have a great looking bike that anyone would put in their living room to look at for hours on end. I really like this bobber, I would ride it. I really dig the small rear fender and the no front fender. This is a show bike anyway so you would never this this bike in the rain anyway right?
Overall I give this bike a 4.5 out of 5. I really like this bike.
Related posts: