What is there to say about this old school Triumph bobber motorcycle? This has a very simple black, silver with a touch of red paint on the tank, the oil can and the chain tensioner. It is a rigid frame with a really comfy looking black motorcycle saddle.
I liked the wrapped motorcycle pipes, the exposed front wheel and the low handlebars. What I do not like is that there are no mirrors. I am a safety guy and I like to see if others are coming up fast behind me like the police.
Overall this Triumph Bobber Motorcycle gets a 3 out of 5.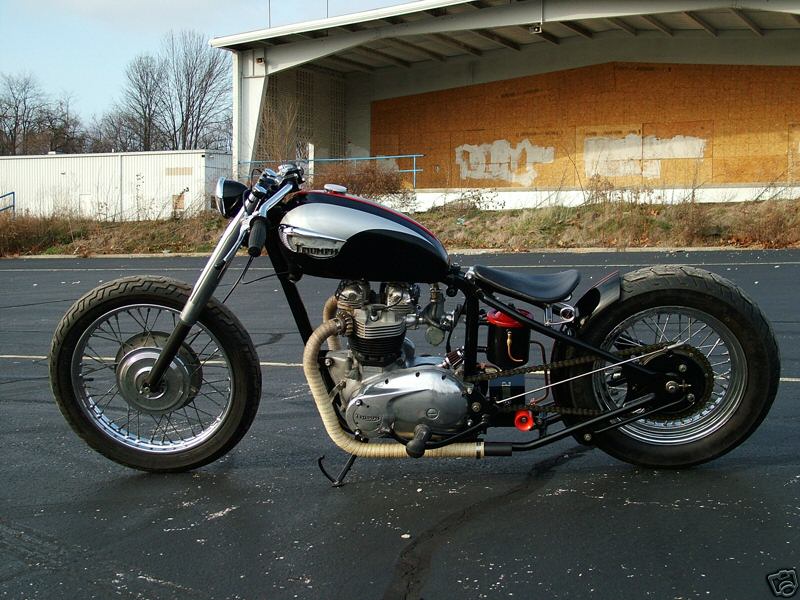 Related posts: