My second motorcycle that I ever owned was a Triumph. This is a sweet old motorcycle and since the Triumph T100 was made in 1959 I think this is a motorcycle that is true to the dat. I love the blue paint job that is even on the forks. The solo spring seat is cool. It is hard to keep a old school motorcycle that was built in 1959 in tip top shape but this motorcycle has been well taken care of.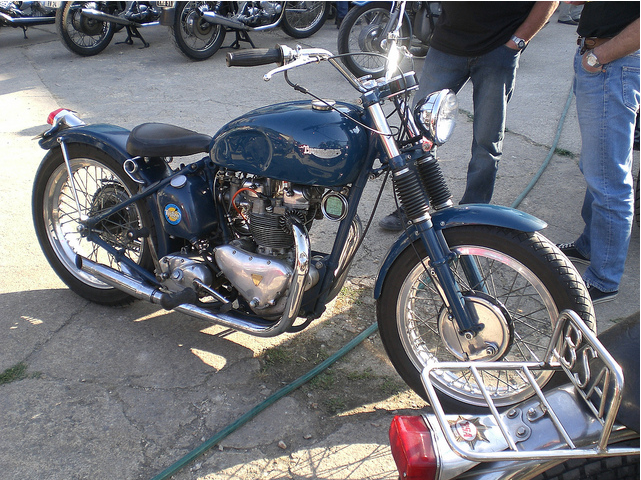 The paint is in excellent shape, an the chrome has been well taken care of. I think that the care that has gone into this bobber is amazing. I like the old school kick start that nobody does on street bikes anymore.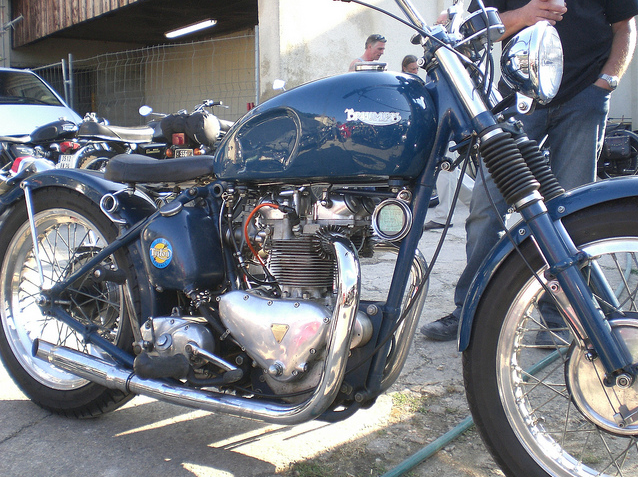 As you can see in this image the paint on the tank is great. The look of this motorcycle is nice, it has been well taken care of over the last 50 years. Not too many motorcycles around that are still working that are this old anymore which is a testament to how great Triumph Motorcycles are made.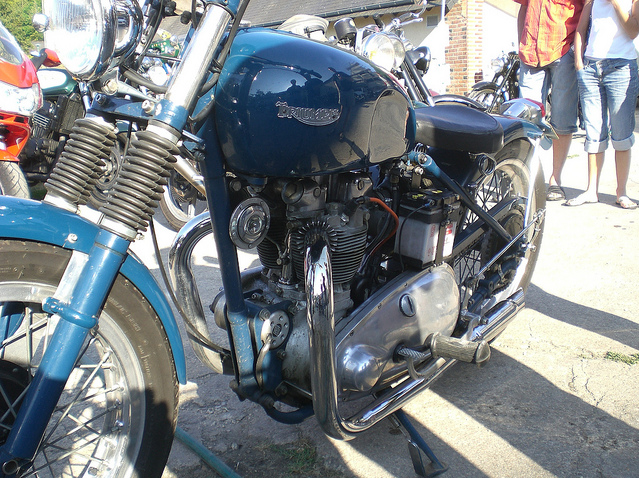 Photo Credit These photos were taken at Fréteval 4th British Bikes Days 2011