Yamaha XVS650 Bobber Motorcycle
So let's talk about the Yamaha 650 Bobber Motorcycle below. This ridged chain driven motorcycle is simple, it has a classic look that cannot be beaten. I also like the look fo the motorcycle saddle on the Yamaha 650 Bobber as it is simple but complex. I also dig the white-wall motorcycle tires. I think that the white wall tires set this bike off and makes me want to ride it.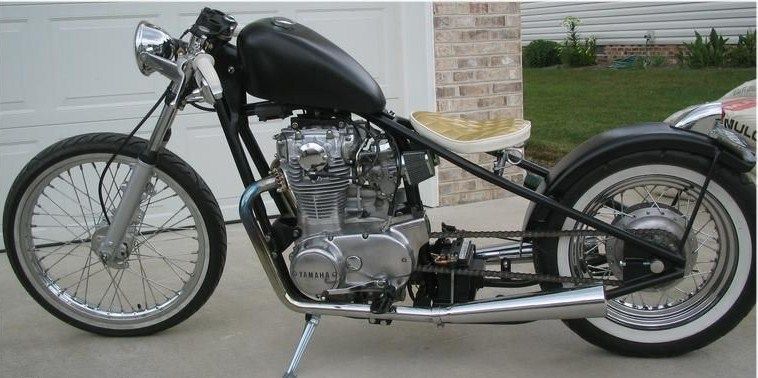 Yamaha SR400 Bobber Motorcycle
Now let's talk about the Yamaha SR400 Bobber below. It almost has the look of a café racer. The big retro motorcycle tires on the standard rims are sweet. I would like to see some custom bobber motorcycle pipes on this motorcycle as I think it is lacking on this issue. I also think the rear fender needs a little help. All that has really been done was to change the ties. I hope that the owner of this motorcycle will continue to make some changes.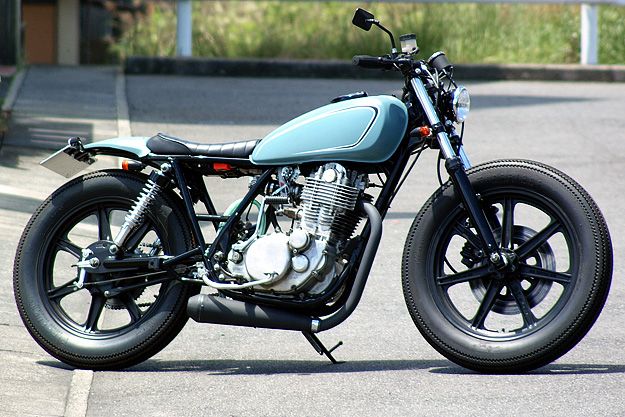 Related posts: