I really am digging this Yamaha Motorcycle. The copper look is very unique. When you look at the level of detail that went into this bobber I can only think of the years that went into it. Make sure you check out the photos below, there is some serious detail in them that we all need to look at. As we delve into this Yamaha motorcycle, we can see the amount of work that went into the metal work. The polish and copper work is perfect.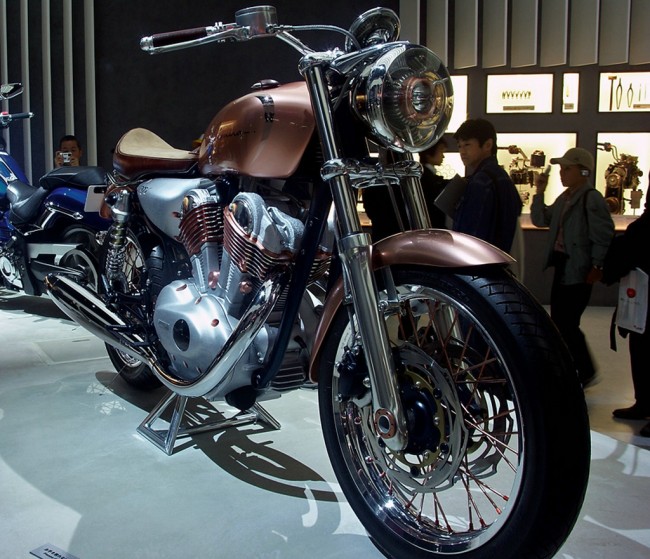 When I look at the work that went into the engine with the fins and the polish involved. Photographs are freeze frames of time and these photos give so much credit to the work that went into this motorcycle. I am not sure I would ever ride this motorcycle as it is just to nice for me. I really impressed by the motorcycle but this is a trophy motorcycle to me.
This Yamaha motorcycle is missing turn signals and mirrors. So while this motorcycle is amazing it does not have the basic safety items I have to rate this motorcycle a 4 out of 5. If you know anything more about it please let me know.
Related posts: