This sweet sexy Yamaha Virago 250 cc bobber motorcycle has a great look. I really like the gloss green paint with the flat black on the fuel tank. The classic bobber tractor seat in brown is a great overall look. I really like the double white wall tires. The flat black frame and engine has a great look.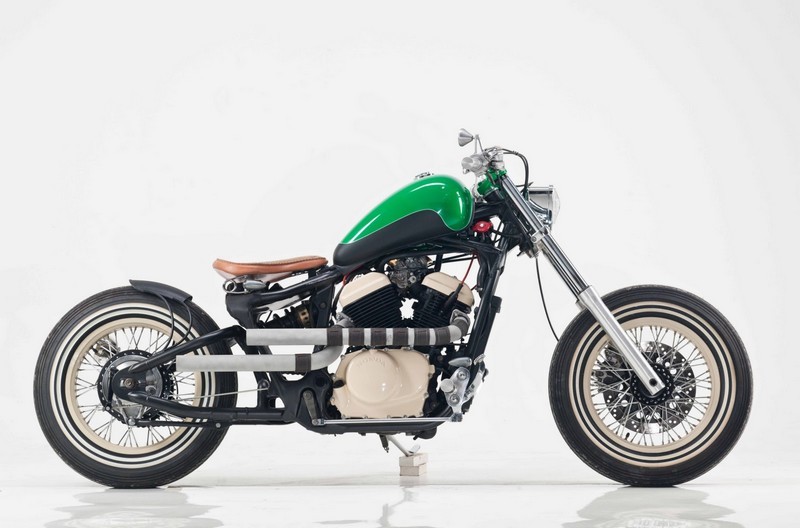 These bobber motorcycle pipes have a more unique touch to them. It looks as though the pipes have leather wrapping on them. I am not sure if it is a paint job or just a powder coating. You can see the the touches that have been made to the engine with the color. It almost looks like the transmission cover and cylinder covers have been painted or powder coated.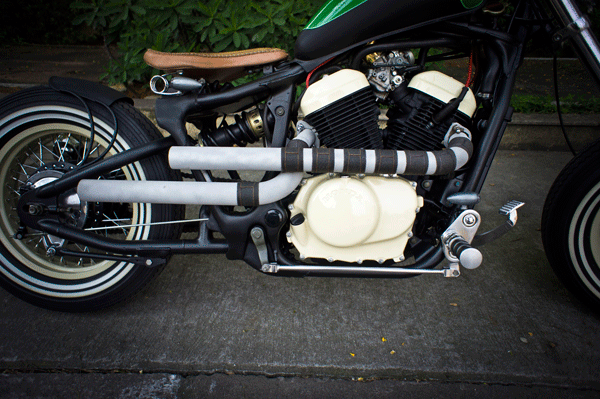 I love the old tail light on this bobber. The deep tread on the rear tire tells me this bobber motorcycle does not get much usage or is brand new. Overall I would give this Yamaha bobber motorcycle a 4.2 out of 5.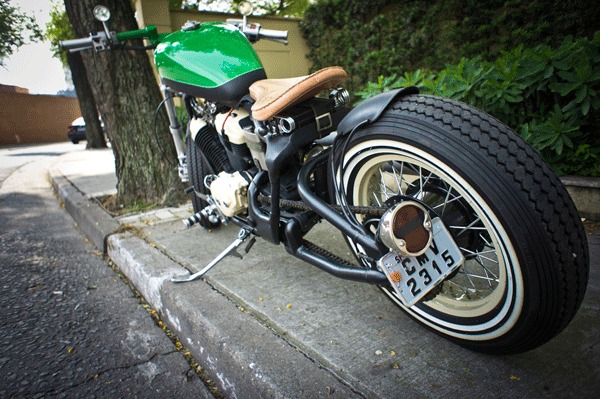 Related posts: