This bobber was submitted a few days ago. When you look at the this bobber you have to say "WOW". You have to think that you would ride this around town, maybe as a commuter motorcycle? Don't get me wrong this bobber has some great loos but is missing some serious safety items. I would like to see a mirror, and some turn signal lights.
I do like the flat black, I think it brings back the old spray paint look that I drool over. The solo seat in the brown leather has a nice touch for contrast. I would like to maybe see it in red or blue as well. Oh well though it is a great look and I would ride it anytime.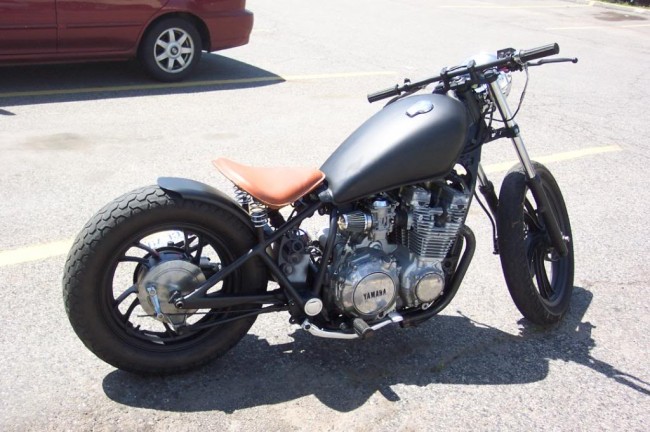 I really like the flat handlebars. I think there is something more unique in them then your raised or ape hanger and any other type of handlebar.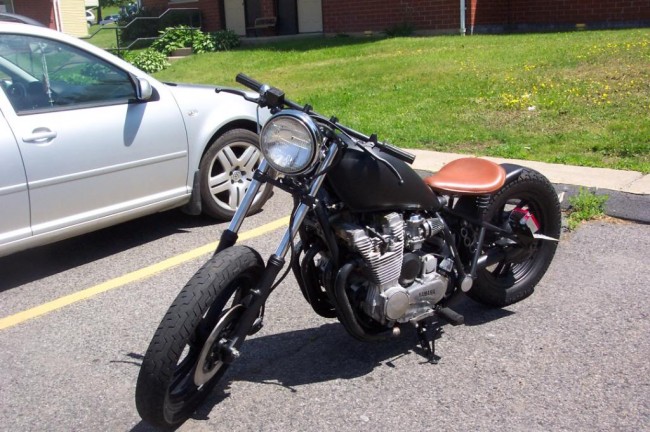 Overall I would rate this bobber a 3.7 out of 5. No front fender, no mirror, no turn signal lights. Only one brake light mounted in a way so that it can only be seen from one side. You make your choice but for me this is and would be a fun bike to ride around my neighborhood and that is it for me. Check out the photos below.
Related posts: